Reader Review from Denene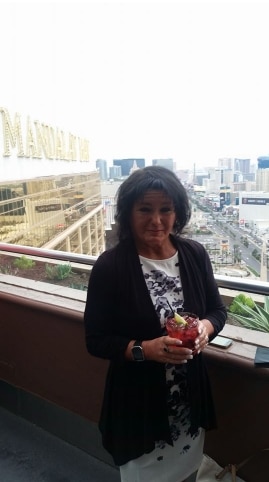 My name is Denene and I love to travel. I am constantly trying to figure out how I can travel more at a lower cost! I have been doing different kinds of travel hacks for the past 5 years. Then just recently I have seen on Facebook that Lisa and Dave were having a travel hacking class at the Western NY Welcome Center. I was so excited because just from seeing their posts, I knew there was so much more I needed to learn. So I attended the class and I'm so happy I did. What I did not know was that there was a travel hack that I knew that they did not.
History
About 5 years ago, my husband was playing games on Facebook. I was making fun of him and telling him that I didn't have time to play games unless I was getting something out of it. He then told me that he was getting free stuff for when we went to Vegas. I still carried on, not believing that you could get anything free from playing games on Facebook. A few weeks later, a girl at work was talking about the MyVegas slots and how she was getting free stuff for her trip. At that time we had a trip coming up in a few short months. I decided to start playing MyVegas Slots. It takes a while to build up your strip and be able to get enough points to get free stuff. I was determined. On the nights I had to work, I had my husband sign onto my account and spin my wheel just so I could get coins. We went for the first time using our MyVegas winnings and were able to get 2 free champagne breakfasts at the MGM buffet, 2 free passes to The Secret Garden at The Mirage, and 2 passes to the Bellagio buffet for dinner. This was all after playing just a few months.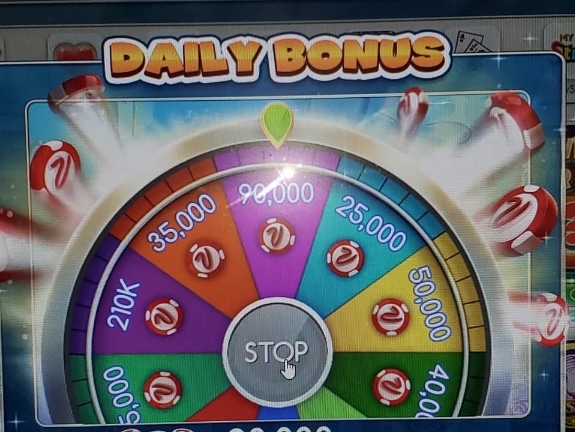 How to play
We now go every September and are constantly trying to get as many MyVegas points as possible. To do this, you need to play on 2 devices, mobile and Facebook using a desktop computer. The loyalty points sync, but the coins do not. So if you're out of coins on one, you can be playing on the other! You get a daily spin on the desktop. You can earn points every 4 hours by gathering coins from the casinos you have built on the strip. There are 4 different games you can play to get points for rewards.
My Vegas Slots
Pop Slots
My Konami Slots
MyVegas Blackjack
You are allowed 3 rewards per visit to Vegas. Since my husband also plays, he has 3 rewards. We also realized early on that you could hack the system to get even more rewards by purchasing 5 dollars in coins every few months. After I purchased them 4 times, I was up to 5 rewards per visit. There seems to be no rhyme or reason as to how much you need to spend. You just notice it when purchasing for a trip, it will tell you how many more you are allowed to purchase. Mine has stayed at 5 and I have never again purchased coins. My husband is at 4. So together we have 9 rewards we can use per visit.
Free things we have gotten
Our trip last September was the best one by far. It was our 30th wedding anniversary. We had a comped room from our Caesars credit card. Only had to pay resort fees. We had also been lucky enough to get the Maverick Helicopter comped Vegas Nights flights from MyVegas Slots. They had a complimentary limo pick us up at our hotel, champagne upon arrival and the free flight. It was awesome! By far the best reward we had ever scored! We even had a reward for a free photo from the flight!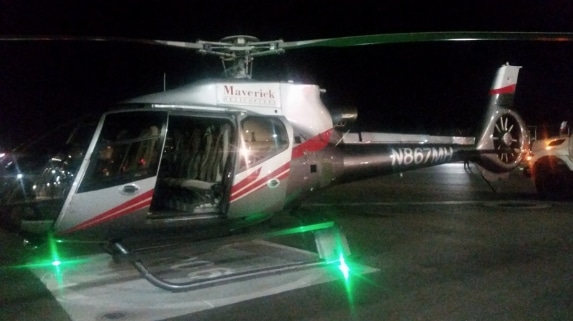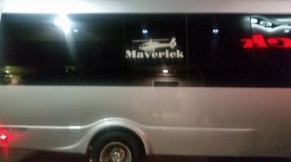 The next night we had 2 free tickets to The Beatles Love show at The Mirage! And the day after that we had 2 free tickets to The Secret Garden again. This time while walking through, we were able to meet Siegfried and even got our pictures taken with him! We also used several free buffets to MGM, Bellagio and The Mirage! This Vegas trip cost us less than 300, and that mostly resorted fees! Hopefully next trip, I won't be paying those either!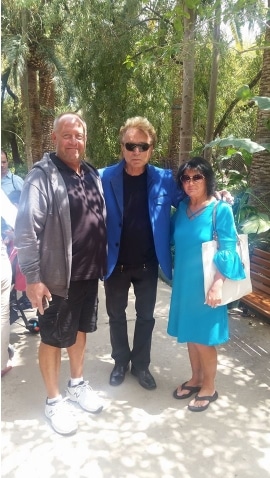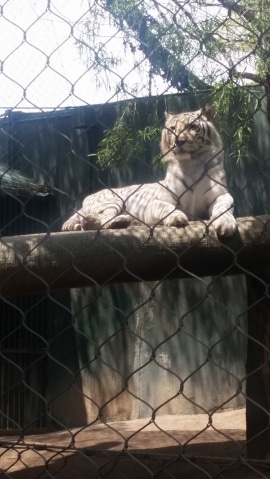 How to redeem coins!
The important thing to know is that you need to redeem your rewards before you land in Vegas! Your phone knows you are in Vegas and the rewards will disappear, as they are not offered to locals! You also need to set up an MLife Account prior to arriving in Vegas. You have to go to the MyVegas desk at whatever hotel the reward is for, and they put it on your MLife card. Some of the rewards are very hard to get. I begin stalking the rewards 3 months before my trip. The rewards refresh every day but are at different times every day. They are by no means consistent. It can be from 7 am to 3 pm Vegas time. If you really want a certain reward and are unable to get it, you can join the Facebook groups that have refresh threads. They will tell you when they are released. The popular ones sell out in minutes. In the 3 months before my trip, I am usually able to get everything I need.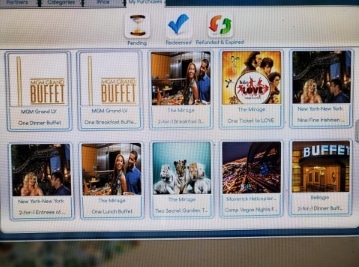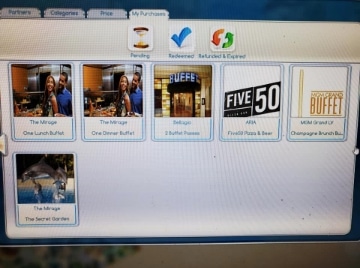 Free rooms!
There are also free rooms available as rewards. You just have to click on the calendar to see what dates are available, as only certain dates are available. Mine are usually not available, so I use my Caesars comped rooms! It just makes it easier for me. If you have flexible dates, you should be fine! If Vegas isn't your thing, there are also rewards for Australia, China, Asia, London, Canada, Detroit, NYC, Atlantic City, California, and Biloxi to name a few. There are rewards for Wolfgang Puck, House of Blues, Royal Caribbean Cruises, and Norwegian. I won a 5-day cruise last year with a balcony room but had to give that up as I already had too many vacations planned. My Vegas will refund so many rewards, so I was lucky to get those points back! The rewards also change frequently. They used to have ones to the Ice Bar and Nine Fine Irishman. Those were 2 of my favorites. I keep checking. Who knows, they may return! There are free day-passes to the NYNY rollercoaster! Also free monorail rides. We like those to get from one end to the other end of the strip! As your points grow, you can unlock more rewards! Another favorite of mine is the Foundation Room at Mandalay Bay. The view from the 63rd floor is breathtaking.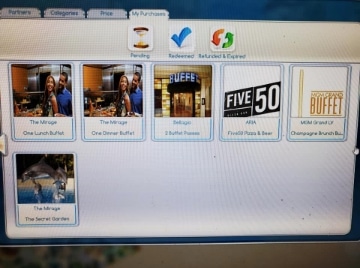 Build up points
I know a lot of people aren't planning trips right now, but you can always start playing to build up your points for when you do have the chance to go. Get some of your friends to play too, then you can send each other chips! I also suggest joining the MyVegas friend's Facebook page. The FB groups are My Vegas friends, My Vegas Friends Rocks, My Vegas Friends, Meeting & Rewards. These give tips on rewards and free chips, etc. They give a lot of great advice on how to best use your points! I play when I am at home, or on the go. When I am on vacation, I play on my phone! Who doesn't love free rewards!