Want an easy way to earn $10? Or just looking for a better way to SAVE money for your next trip? Maybe a rainy day fund or even just start saving more?
You need to check out Qapital. The app is pretty easy to use. It is unique in that it lets you save money based on your preferences and motivational goals. Say I want to plan a trip to Italy. You can set that as a goal and then there are cool 'tricks' of ways to save money. Such as rounding up the change, or saving $5 a week into the account. Not only does it let you save money, but you can also invest it as well!
It took me maybe 10 minutes to set up. I selected the basic account which is $3 per month, BUT free for the first 30 days. After that, you'll get charged $3 for 30 days after you signed up, but then can cancel after August 15th to get your $10 for using the referral code. Remember to keep the account open through August 15th to be eligible for the Qapital Referral Bonus!
BONUS
If you use my referral link, we both get $25! The referral link is now only $10 as of June 3rd. You get this after your first deposit. So you have to deposit at least $5 I would say to play it safe. Sign up NOW and set up your deposit right away! The deposit will take 2 days to clear.
Another bonus- if you get 7 people to sign up using your referral link, you will get a $750 bonus on top of the $25 for each friend you refer! They must sign up by May 31st and the deposits have to post by June 6th. Also, your account and friends accounts have to be active at the time of July 15th to receive the bonus! This means you will be charged at least one cycle after the free 30 day cycle!
New Bonus for June:  It is now only 5 friends to refer for $500. These offers typically change quickly so it is usually best to jump on them while they are fresh. To apply, you can use our referral link here to get $10 for signing up.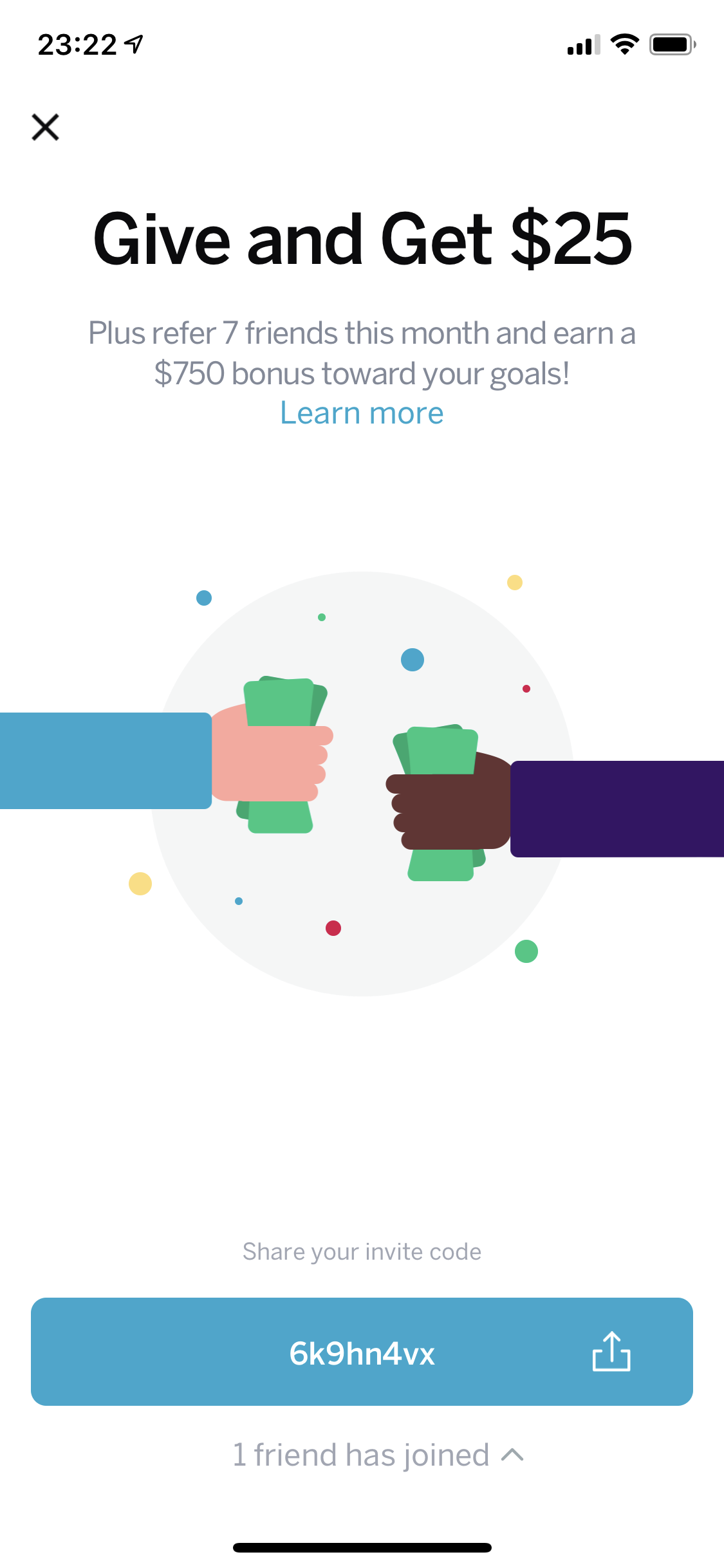 Fee
There is a free 30 day trial then $3 a month after for the basic account. Can cancel after August 15th to qualify for the bonus qualification. Put a note in your calendar if you need a reminder!
How to Sign Up
Click here to go to Qapital's website. (This is using my referral link and we both get $10).
Follow the prompts. Super quick to click through.

Pick a 'goal' for the next 12 months.
I skipped adding the investment account for now
Add a spending account (bank account)
Build a money habit if you want

Add your phone number. It will text you the app to download. Download it.
Follow prompts & login
Make sure to set up a transfer and you are done! (More below)
How to Link your Bank
Click the lower right corner person and then 'accounts'. Connect your bank of choice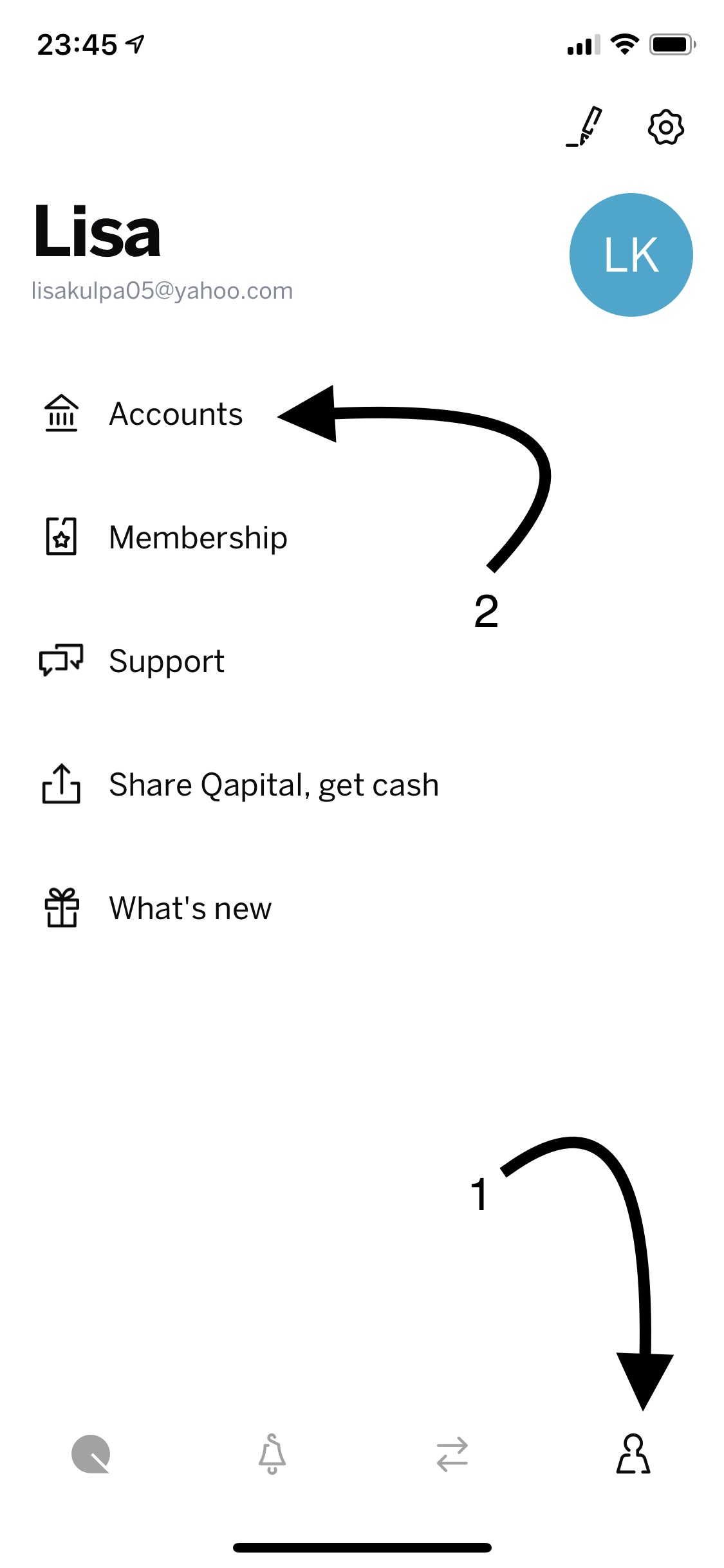 2. After its connected, click back on your 'Goal' and click "New Transfer". Transfer a dollar amount. It can be $1.
That's it! Pretty simple.
Account Types
It seems that there are actually 3 different account types. Basic gives you the first checkbox with the Save your goals in Mind.
Complete comes with the first 3 and Master is all 4 checkboxes. Test it out and make some cash!
Thoughts
I actually think this app is pretty cool. You can set multiple goals and savings plans in here. I am only on the basic plan but might be intrigued to upgrade. Seems like it could be pretty cool for investing also. This app can even help you save for bucket list experiences like a Puerto Rico Honeymoon.
What do you think of it? Let me know your thoughts!