Edit 1-17-2022: There is now a 90-day requirement to receive the $300 bonus that is discussed below. Language is gone from the Terms and Conditions!
This may have been the easiest $600 I have ever earned in my life in under ten minutes. Have you heard of SoFi bank? Back in 2019 they came out with some lucrative offers for opening debit and brokerage accounts with them. Now they are offering lucrative offers for taking out a personal loan. Learn more about how I took a one-day loan out for $600 in this basic breakdown!
New Promotion Terms
A reader brought to my attention that the SoFi loan terms have changed. As pictured below, the loan must now remain open for at least 90 days. Prior to this change, the loan could be opened and paid off immediately. This change is not a deal-breaker as you can pay off the majority of the loan and leave it open for 90 days. I would think that paying off $4,999 immediately and leaving a $1 balance for 90 days would fall within the terms below.

The Offer
Take out a Personal Loan of at least $5,000 and earn a $300 cashback bonus. It's that simple!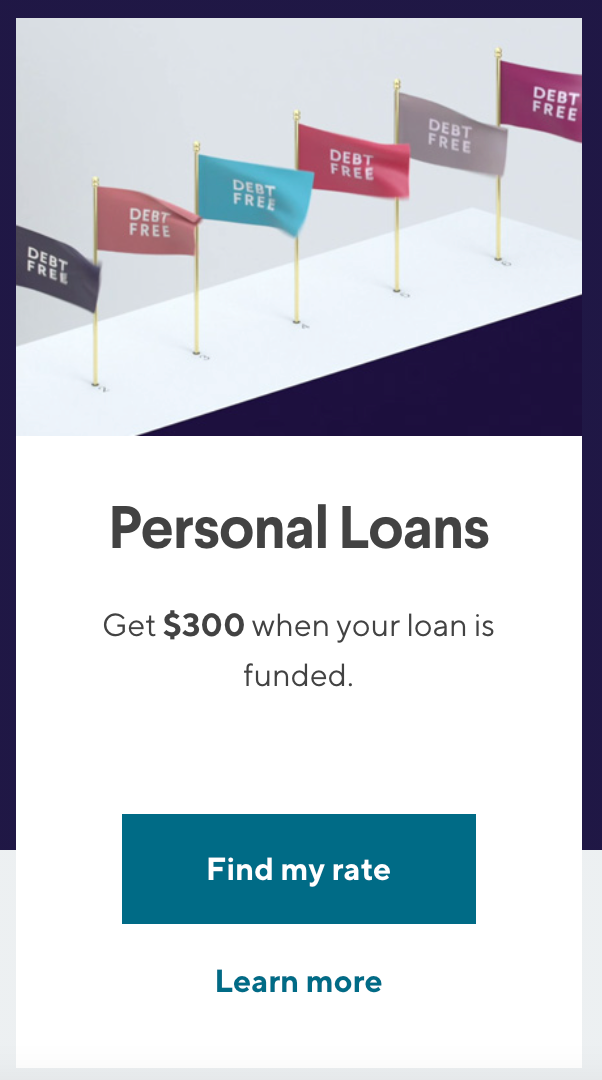 What about paying interest on the loan?
The best part of this offer is that there is NO EARLY PAY OFF PENALTY! I literally opened the loan on September 8th and paid it off on September 9th with a 96 cent interest fee.

The bonus posted on September 30th, 22 days after I originally took out the $5,000 loan.

Where is the other $300 coming from?
The title of this article is how I earned $600, not $300. The other $300 was posted to Lisa's account for referring me. If you have a spouse, partner, or friends who want to earn some money, you could also scale this promotion for more than $300 by referring them!
My referral link
Here is my $300 SoFi Personal Loan referral link to get you started. Thank you in advance for supporting the website!
Click here to earn $300 from the SoFi Loan Promotion
Basic Pro Tips
When doing these sorts of promotions I always recommend taking a screenshot of the promotional pages. Similar to bank account offers, sometimes there are issues with links coding and the screenshots will help. Also, for this offer I reached out 14 days later which is when the bonus was supposed to post via the chat, and inquired about the timeline. At that point, I was asked to provide Lisa's email and name for verification (as my referrer) and asked to complete a W-9 for tax/payment purposes. If you open one with my link, here is my information: David Musielak & [email protected]
Impact on Credit
Only one hard inquiry. Because I paid the loan off in one day, it was never posted to my Credit Report.
Basic Breakdown
This is by far the easiest promotion I've done for $600. If you decide to partake in the fun, please let me know in the comments down below!