I've been in the points & miles space significantly longer than I've been a flight attendant, which gives me significant pull when it comes to understanding credit cards and their value. Actually, getting into points and miles enabled me to go after my dream job of becoming a flight attendant. Since becoming a flight attendant, I have realized the potential that credit cards and rewards points have for everyone in aviation. Credit cards have tons of incredible perks that can significantly improve flight attendants' and pilots' lives during those long working days. So let's break down the 3 TOP travel cards, and the one that I think is superior to the rest. 
Card Benefits
Premium card benefits often include a variety of travel perks, including lounge access, trip protection, and car rental insurance. Spending a lot of time in airports, one of the most valuable benefits to flight attendants is getting discounted or complementary food. Utilizing these premium cards to be able to access lounges during your travel can put significant savings back in your pocket.
My absolute FAVORITE perk is lounge access. While there are two different types of lounges for a priority pass membership, which encompasses over 1300 lounges worldwide. The two types of lounges for priority pass includes your normal lounges that you enter with your card, but also restaurant access. Restaurant access is nice because you can eat at the airport priority pass restaurant and get $27 worth of food. To review full breakdowns of types of lounge access, you can check out the Basic Guide to Priority Pass Restaurants here, and our Basic Guide to credit cards that offer Priority Pass Lounge Access here. Now, as for being flight attendants, I broke down the top premium cards and explain why you would want one over the other. Now, this may vary by your base, but this top card should be the top pick for the majority of inflight crew.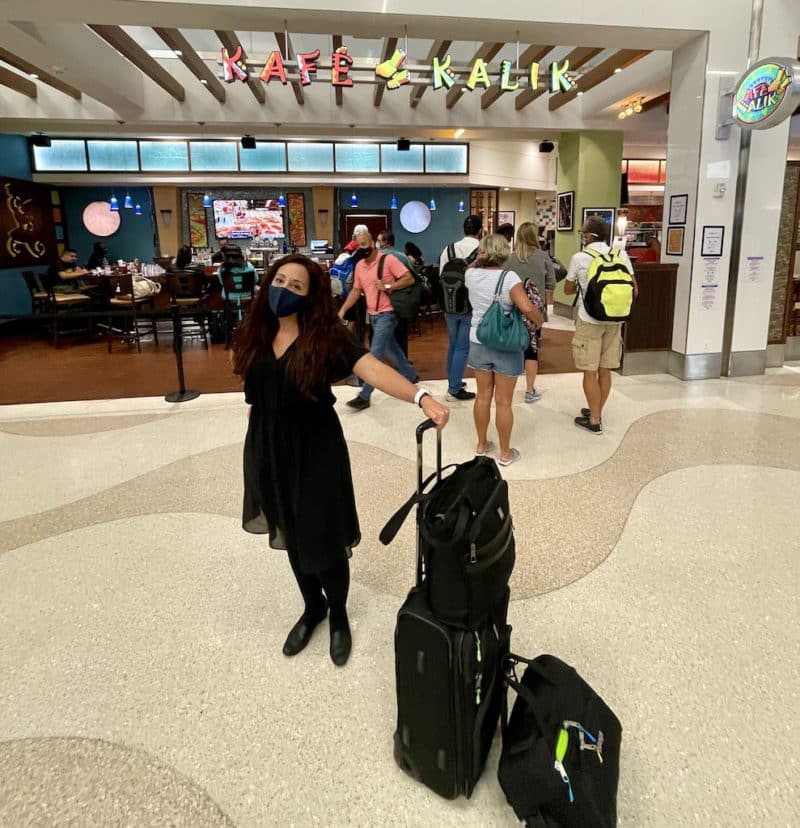 Top Cards
There are currently THREE premium credit cards I would highly recommend, and I will start with my favorite one and the reasons why. The top three premium cards are:
As we've already discussed, the main reason for these cards is they all offer some variation of airport lounge access.
Capital One Venture X Rewards Credit Card
Capital One Venture X Rewards Credit Card has my TOP spot for the breakdown of the three cards.
First- it has the LOWEST annual fee out of the three, coming in at $395 annually. Yes, this may come with a sticker shock. However, once you understand the full benefits, I think you'd agree with me that this card deserves a spot in your wallet.
Second, the card allows you to have airport lounge access as well as restaurant lounge access. This is huge, especially if you are based at locations with restaurant access- such as Fort Lauderdale, JFK, Miami, Houston, Seattle, and so many more.
Thirdly, you can add FREE authorized users. Capital One Venture X is the ONLY card out of the three that allows you to add up to 4 authorized users at NO ADDITIONAL COST. What's great about this benefit is they also will have their own lounge access. You can receive up to $300 annually in credits for bookings made on Capital One Travel.
Lastly, one of the biggest perks is those amazing welcome offers. If you put all of your spending on this card and spend and meet the below requirements, you will earn bonus points to use towards travel or cashback.
---
Earn 75,000 welcome miles once you spend $4,000 on purchases within the first 3 months from account opening. This is equal to $750 in travel. Other perks include:
Receive up to $300 in annual credits for bookings made on Capital One Travel
10,000 bonus miles every anniversary year
Unlimited complimentary access for you and 2 guests to 1,400+ lounges, including Capital One Lounges and our Partner Lounge Network
Earn unlimited 10xmiles on hotels and rental cars booked through Capital One travel and 5x miles on flights booked through Capital One Travel
Earn unlimited 2x miles on all other purchases
Basic Thoughts: Capital One Venture X is Capital One's First Premium credit card and packs a ton of great perks. You can read our full review here.
Learn More Here.
---
A FOURTH and final reason for this being my TOP Card, is Capital One Venture X recently launched their own Capital One Lounges, which will be popping up in more airports near you. The first one opened in Dallas Fort Worth (DFW) airport. You can also check out why Dave thinks that this card is the new King of Airport Lounges.
My SECOND pick for lounge access would be the Chase Sapphire Reserve. This comes in at the second-highest annual fee of $595. Similar to Capital One Venture X, the Chase Sapphire Reserve offers you priority pass lounge access as well as restaurant lounge access. You may add authorized users for an additional $75 per year each, and they also will have that lounge access. The Chase Sapphire Reserve card also comes with a $300 annual travel credit, which does help to offset the annual fee, and makes this card a little more competitive as compared the Capital One Venture X.
---
Earn 60,000 Ultimate Rewards Points after you spend $4,000 on purchases in the first 3 months from account opening.
$300 Annual Travel Credit as reimbursement for travel purchases each account anniversary year
Priority Pass Airport Lounge Access
$100 application fee credit for Global Entry/TSA Pre Check
3x points on travel & dining after earning $300 in travel credits; 1x everything else
Earn 5x on airfare and 10x total points on hotel and car rentals booked through the Chase Travel Portal immediately after the first $300 is spent on travel purchases annually.
Basic Travel Tips: This is one of our favorite travel cards as it has some of the best travel protection, as well as priority pass lounge access, rental car reimbursement, and more. Learn more here.
---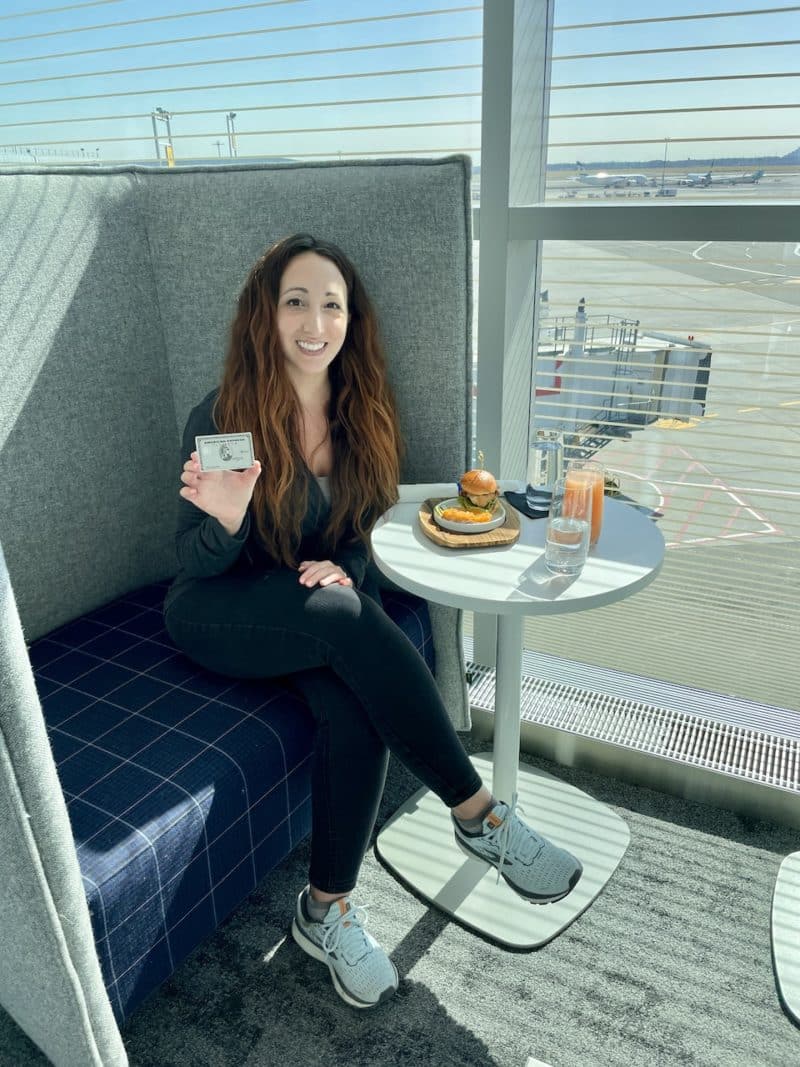 American Express Platinum Card
My last top credit card would be the American Express Platinum card. The reason it is third on my list is the highest annual fee- coming in at $695 (Rates & Fees). Also, the American Express platinum does not offer Restaurant lounge access which makes this card have quite a downside. The plus, however, is that it DOES Offer its own individual lounge access for Centurion lounges. So, if you live in a hub where the Centurion lounges are (such as JFK, Denver, Charlotte, Miami, LAS, and so on) this card might be for you. 
The ONE caveat with this card, you MUST have a confirmed ticket. So flying standby will not enable you to get lounge access into centurion lounges. You can read some of our basic reviews of the JFK Centurion, and the Denver Centurion.
---
Earn 100,000 membership rewards once you spend $6,000 on purchases within the first 6 months of Card Membership. Terms Apply.
$200 Hotel Credit: Each year you can get $200 back in statement credits on prepaid Fine Hotels + Resorts® or The Hotel Collection bookings with American Express Travel when you pay with your Platinum Card®
$240 Digital Entertainment Credit: Get up to $20 in statement credits each month when you pay for eligible purchases with the Platinum Card® at your choice of one or more of the following providers: Peacock, Audible, SiriusXM and The New York Times. Enrollment Required.
$200 Airline Fee Credit: Get up to $200 in statement credits per calendar year in baggage fees and more at one qualifying airline
$200 Uber Cash: Enjoy up to $200 in Uber savings on rides or eats orders in the US annually. Uber Cash available to Basic Card Member Only
Enjoy complimentary access to the Global Lounge Collection, including our Centurion Lounge access
$695 Annual Fee. (Rates & Fees)
Terms Apply.
Learn More Here.
---
How credit cards have helped me 
Lounges
My favorite airport lounge would have to be at my home airport- Buffalo "The Club" as it's always there to get me a quick cup of coffee upon entry, and some food before my travels. Lounge access has saved me hundreds of dollars from having to eat airport food or even getting a coffee. It can also give me a small reprieve from the hustle and bustle of airport life.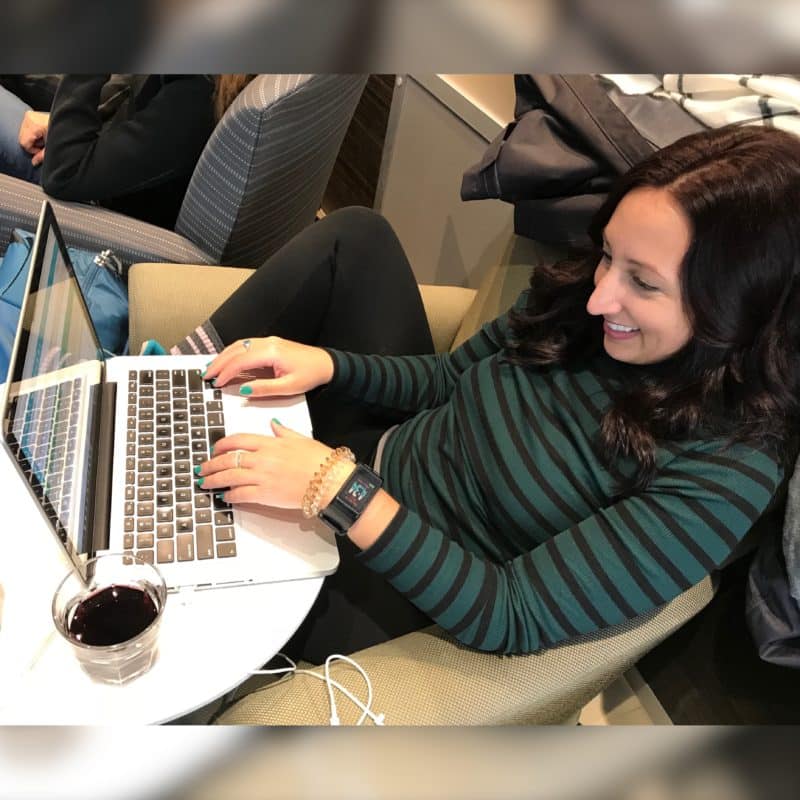 Trip Protection
Flying on cash or points fares, I also enjoy having the extra "protection" from either of these three credit cards. This trip protection has come in handy multiple times. 
Once when Dave and I actually got stuck in Indianapolis overnight due to a connection timing. Because of our trip protection, were able to rent a car and drive home to Buffalo. Our car rental, all of our meals, and gas were reimbursed with trip delay protection promptly by the Chase Sapphire Reserve card as we had over a 6-hour delay. This saved us hundreds of dollars, and we didn't miss any work the following day.
Another example is when a flight is canceled out of Cancun, Mexico on a Thanksgiving getaway. We were put up in a hotel and given some sub-par dinner by the airline, but having the trip delay protection, we were able to eat a much better meal, and have our food and expenses covered by the delay. If needed, we could have even booked a hotel and had those costs reimbursed as well. (The airline provided this for us so we luckily didn't have to use that benefit at the time.)
Basic Review 
If you are in aviation, you absolutely should have a premium travel card. Even if it saved you $5-$10 each time getting coffee each time you are at the airport. I understand commuting life (especially reserve life) and can confirm that having a premium credit card has saved me more money in airports than any other benefits. We are in airports far more than anyone else, and it is seriously a lifesaver. 
Will you be getting one of the premium credit cards?
New to Credit Card Rewards Points? Check out the BASICS Below!