Did you know that you can get a free Apple Watch from exercising? I've always wanted an apple watch to go along with my MacBook and iPhone. Thanks to a new Paceline promotion, I was able to complete the Apple trifecta! Learn more about this unique Paceline promotion and how to get your own Apple Watch below.
What is Paceline?
Paceline is a Free mobile app that incentives its users to meet wellness goals. Upon reaching a goal, users can choose from a variety of incentives.
Paceline Promotion ~ Credit Card + Apple Watch
I never even heard of Paceline until this awesome promotion came to my attention. Currently, new Paceline Cardholders can receive a free Apple Watch. The cost of the Apple Watch is reimbursed weekly over a 12-month period based on meeting the Paceline Fitness Goal.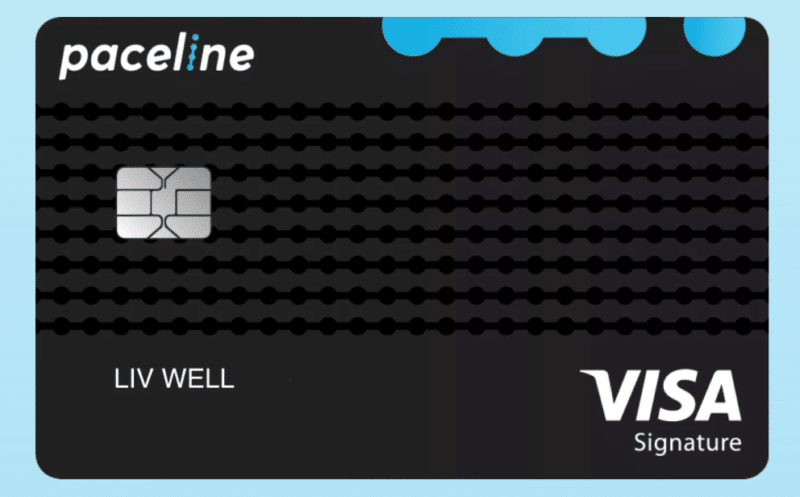 Weekly Paceline Fitness Goal
To earn Paceline incentives, you have to record at least 150 elevated heart rate minutes (eHR). After accomplishing this goal, you can choose an incentive AND receive 1/52 of the Apple Watch reimbursement.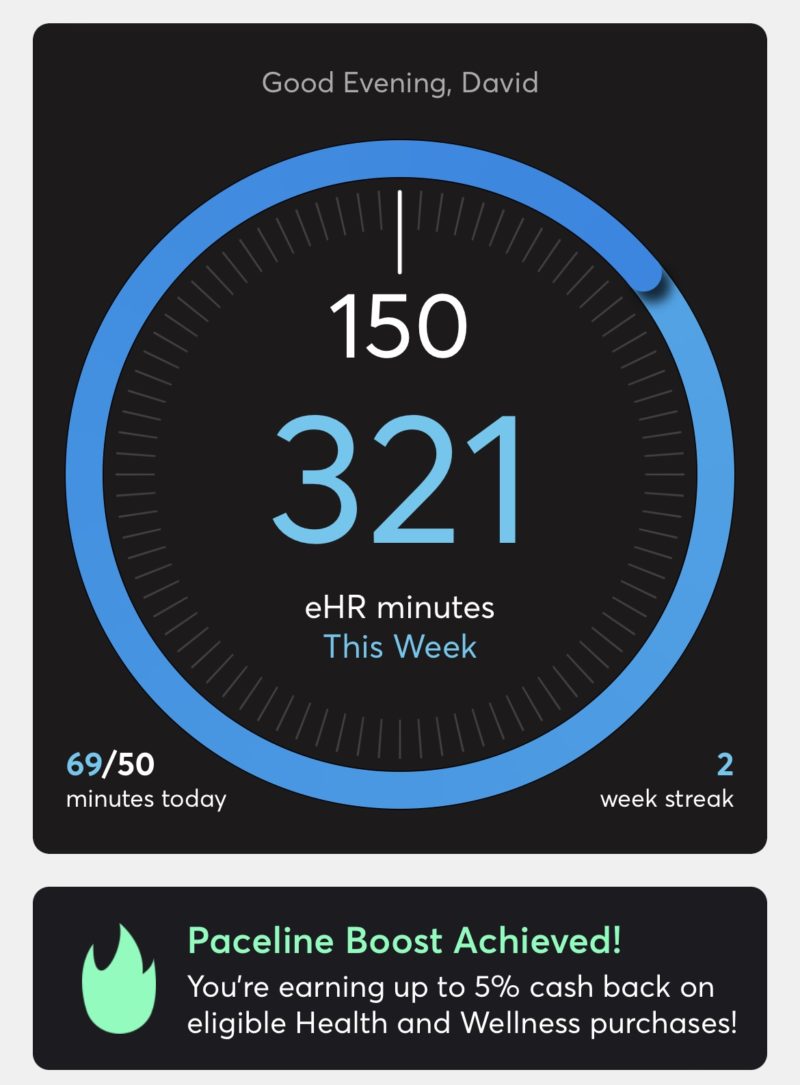 How much will Paceline reimburse for the Apple Watch?
Great question! The website indicates up to $429 in weekly credits while the mobile app terms and conditions indicate up to $500. Which is it? I should find out soon enough when the first credits are applied to my account.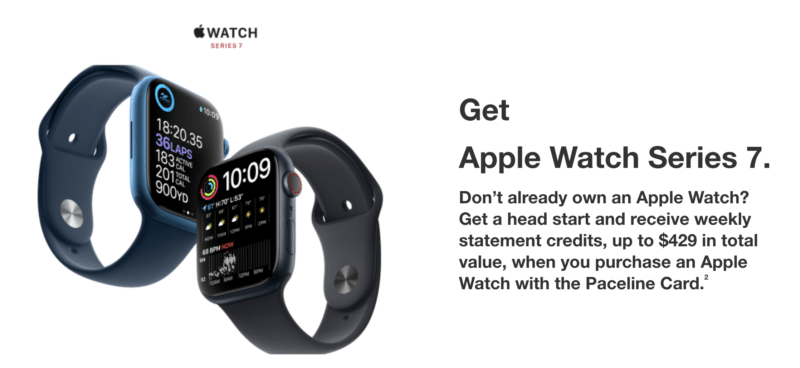 Paceline Credit Card 5% Cashback
In addition to the weekly Apple Watch reimbursements, Paceline users who reach the 150 eHR goal also qualify for 5% cashback at a variety of merchants listed below.
Athletic Apparal
Gyms, Studios, and Fitness Classes
Sporting Goods
Fitness Equipment
Groceries
Drug Stores & Pharmacies

What happens if a Paceline user doesn't reach the weekly fitness goal?
If you don't reach the 150 eHR minutes you'll miss out on three things. First, you would forfeit 1/52 of the Apple Watch reimbursement. Second, the Paceline Credit Card cashback percentage for the six categories drops from 5% down to 2.5%. Last, you will miss the opportunity to select an additional incentive for that week.
Paceline Credit Card Annual Fee
The Paceline Credit Card currently has a $60 annual fee. It historically was $120 but has since been lowered to $60.
What are the other Paceline Weekly Incentives?
There are a ton of random things I've found in the long list of incentives. All sorts of fitness & wellness-related coupons and discounts take up the majority of the incentives. However, if nothing piques your interest, at the bottom of the list you'll find a $1 credit for Amazon which is what I selected for the previous two weeks. That's an extra $52 in Amazon per year!
So is it really a free Apple Watch?
100% and I'll show you how I did it. Now, I'll preface this by saying that I'm still waiting to find out if I'm earning $429 or $500 back in credits which impacts my calculations. My Apple Watch came out to $520.91 after taxes & fees. The terms do say that taxes & fees will not be included. My retail cost was $479 which is what I expect to be reimbursed. In addition, the Paceline credit card tacked on another $60 from the annual fee.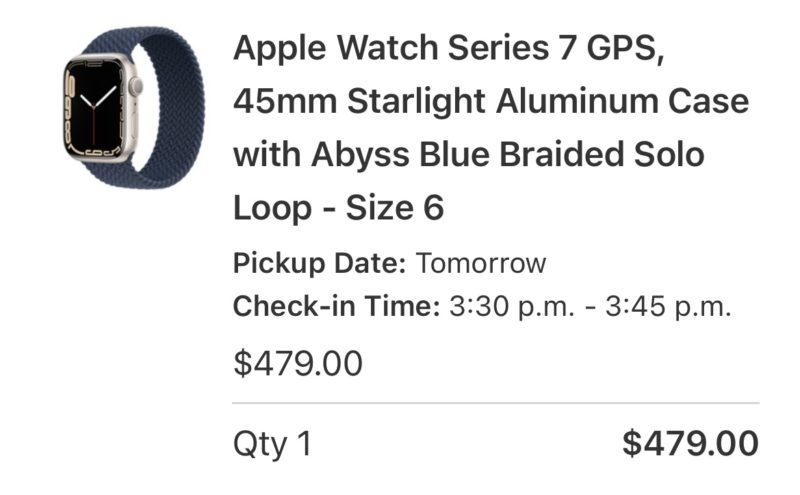 Assuming I get $479 reimbursed
The total out-of-pocket is $580.91 from the full price of the watch and Paceline Credit Card Annual Fee. Subtract the $479 and I end up with a total cost of $101.91. I'll be able to waive the $101.91 with $2,040 in the 5% purchase category over the next twelve months. Given that groceries is a category, it won't take me very long to meet that spending goal.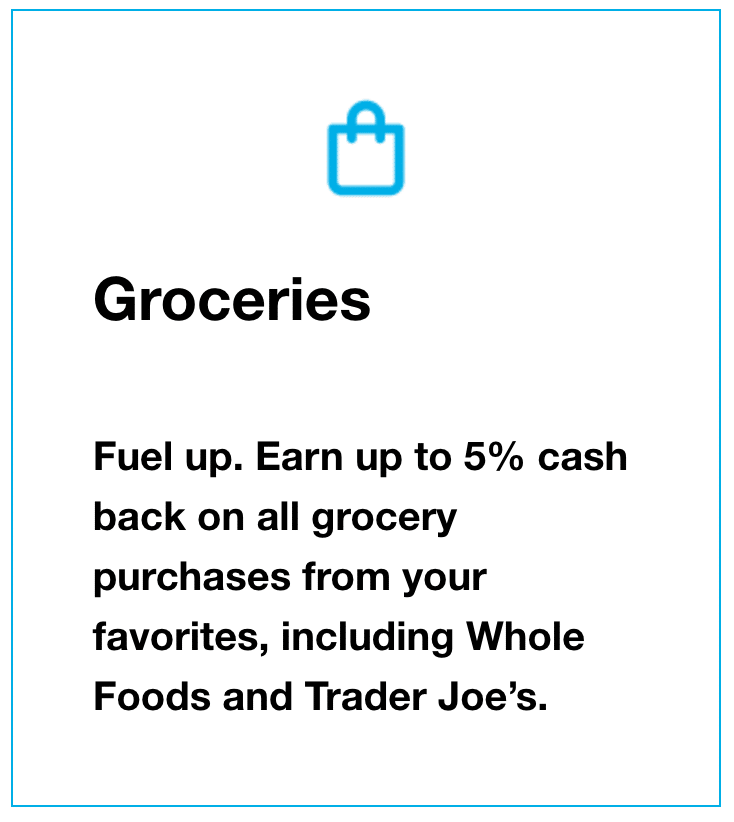 Update & Recommendation (June 2022)
After much back & forth with Paceline, it seems like they are sticking to the maximum amount of $429 reimbursement. That's technically the price for the watch without the wristband. The wristband plus NY taxes is what jacked my cost up to over $500. If I could go back in time, I would not purchase the wristband through Apple with the watch. I found a great set of bands on Amazon that I wear most days that only cost me $15. Secondly, if I wasn't impatient, I would have ordered the watch to be delivered to a friend in a tax-free state to save on that end. Ultimately, I'll be utilizing the 5% boost I'll receive from the credit card to subsidize the additional costs and I really do love the watch + Pacelines platform.
Interested in signing up for Paceline?
There is no referral for the Credit Card but there is one for the Paceline mobile app. Each person that signs up for Paceline and redeems an award will receive $5 in Amazon. If you'd like to support my Amazon addiction, please be sure to use my link when signing up for Paceline and use the referral code "BASICTRAVEL".
Click here to signup for a free Paceline account and use the code "BASICTRAVEL"
Basic Breakdown
I really love this Paceline promotion! Not only do the metrics make sense for the free Apple Watch, I feel more motivated to get my heart rate up each week. The big question will be whether I renew this card after year one and pay another $60? If I'm still earning 5% cashback on Groceries the answer will be yes.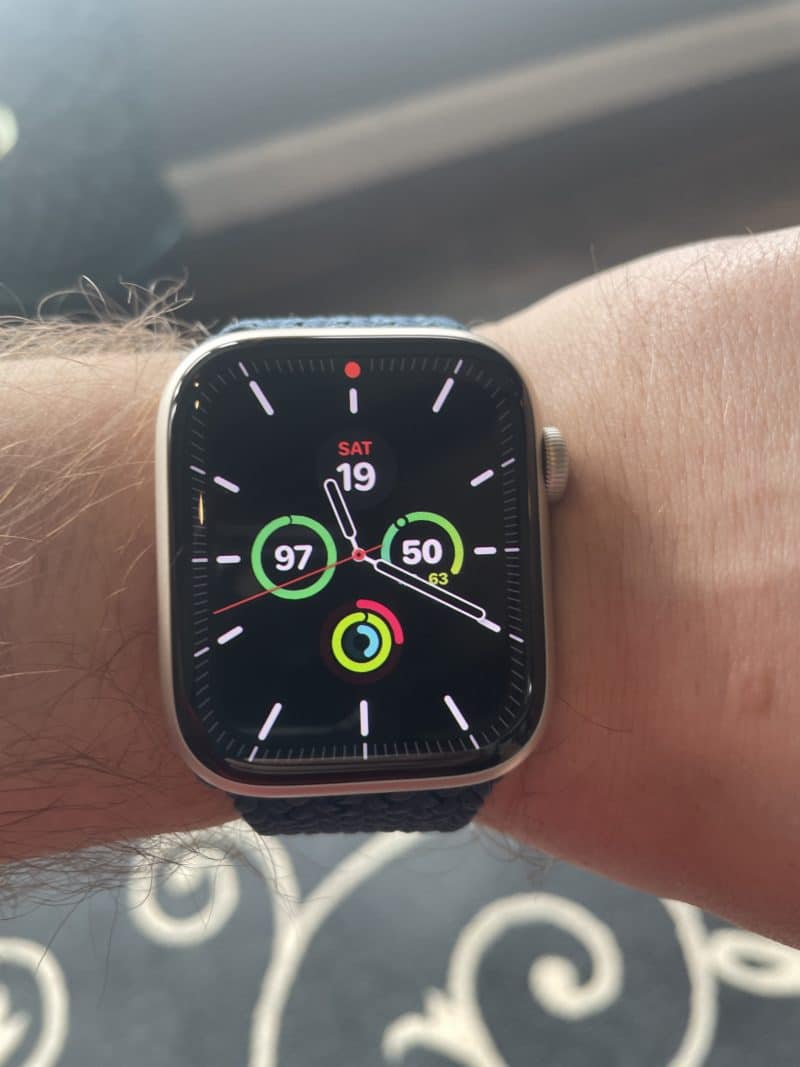 What do you think of the Paceline promotion? Are you going to go for it?
More Basic Reading