Reselling is one of the easiest side hustles to get started with. Back in 2020, I started re-selling. The reasons were kind of threefold. The first reason was to make some extra money. Second was to meet some credit card spending easier. The third was to be able to utilize re-selling as a business and therefore qualify for business credit cards. Over the last year of reselling, I've been able to "spend" thousands of dollars on my credit cards, while also generating some extra income. So let's break it down. What is it, the benefits of reselling, how to get started, where to sell, how to find deals, and more!
What Is Re-Selling?
Reselling is simply buying and selling goods. Typically you would buy at a discount and resell for a higher amount for a profit. Another option would be to buy harder-to-find or limited quantity items- like Playstation 5's and Xbox X's that are still hard to get a year after being released.
Benefits of Reselling
There are many benefits to reselling. One of the biggest benefits is the extra income. Another is you now become a sole proprietor for yourself. This means you are eligible for small business credit cards which open a whole new level of points and miles. Re-Selling was also a huge part of the reason I was able to pay off $45,000 in credit card debt in 8 months. It has really opened a whole new world for us and it can for you too. Here are some other benefits:
Business Credit Cards
Business credit cards are great for multiple reasons. One being you can keep your personal and business expenses separate. Another is for those great welcome offers! Some of my favorite credit card offers are the Chase Ink Business credit cards. There are actually TWO in particular that have no annual fee, and you can earn points to combine with your previous Ultimate Rewards Points. With reselling, you can meet the higher business card spending quickly. The two starter business cards I'd recommend if you are under 5/24 would be the Chase Ink Business Cash Credit Card and Chase Ink Business Unlimited Credit Card. To learn how to apply for a business credit card as a sole proprietor, you can check out this step-by-step guide for completing a Small Business Application.
---
Earn $750 bonus cash back once you spend $7,500 on purchases within the first 3 months from account opening. Learn More Here.
---
---
Earn $750 bonus cash back once you spend $7,500 on purchases within the first 3 months from account opening. Learn More Here.
---
How to get started Re-Selling
The easiest way to get started is just to make the decision. If you want to take it to the next level you can create a spreadsheet similar to this to keep track of the items you buy and sell. Next, start selling! It is as easy as 1, 2, 3.
Find items
List items
Sell item and ship!
Start in your house
You can start by finding items in your house that you no longer use. This gives you a $0 cost basis since it is stuff you already own. I've cleaned out closets and sold items that still had tags on them, or items that were used but in good condition. Dave's old PlayStation, clothing, books, candles I never burned, sunglasses, purses, shoes, furniture- whatever you have laying around. Trust me, stuff adds up that you forget about.
Quick Note
Once you get the hang of listing and selling items, you can move to the next step. I suggest starting small and DO NOT overextend yourself. I always make sure I have enough money to pay for the items I am buying. I use one credit card to buy my items and then pay them off each month. You do not want to pay interest on items if it takes a while to sell. This will eat into your profits.
Buying Items
Start looking for sales in your area. Buy low-priced items to build up some cash. When I first started – I saw a huge discount at my local grocery store of items 75% off. This was an "end of the season" sale. So usually summer/winter items. The items were blankets, stuffed animals, and hammocks. Each item cost about $4-$5 but was normally around $20. I listed these for the normal store price and was able to double or triple my money over a few months. Any money I made I reinvested into the business so I could buy higher-priced items.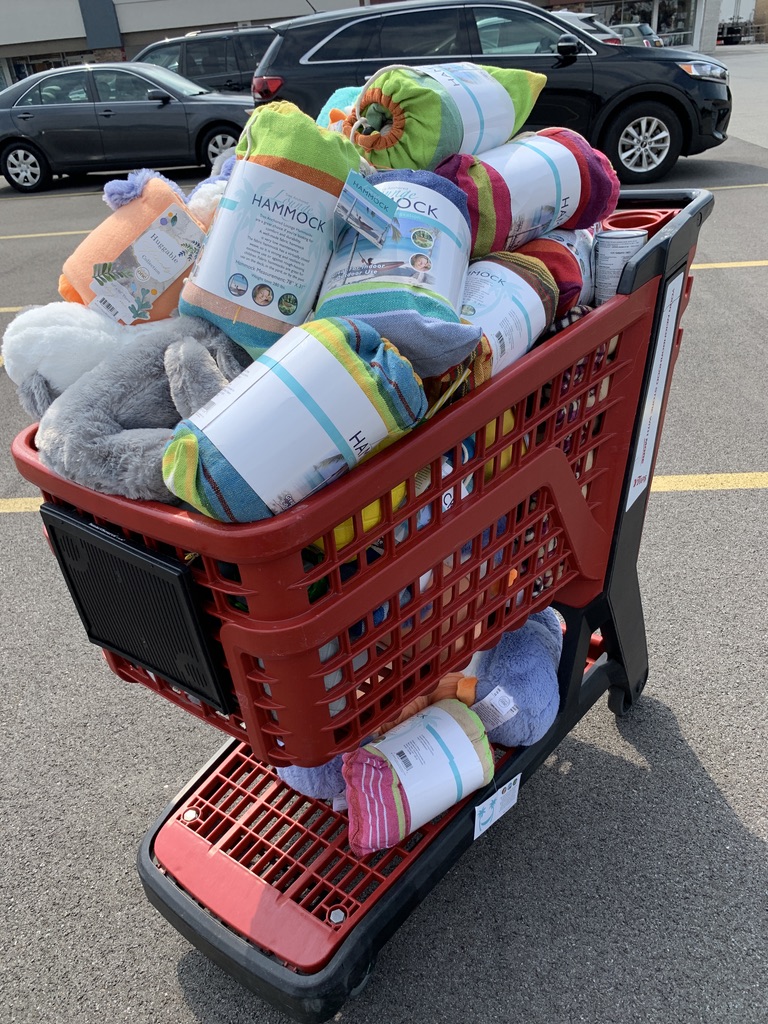 Where to find items to resell
There are many places you can find items to re-sell. First, start with items in your house. Next, there are a ton of people on Instagram who post solely on when stores mark items on clearance. I followed some of them and also just started keeping my eyes open and looking out for sales wherever we were. Buy low and sell high. One time Dave and I were in Atlantic City and saw that printers were on sale at Walmart. We both carried on a printer home to our flight to re-sell. I think we paid $20 each and sold for $70 which was their normal price. $100 profit which easily covered a dinner out. So let's break down some options of where to find items to resell:
Your hosue
Local grocery stores
Local drug stores (CVS, Walgreens, RiteAid)
Amazon's "Epic Daily Deals" (often highly discounted items)
Garage Sales
Estate Sales
Flea Markets
Goodwill stores (I have a friend who soley buys and re-sells clothing from goodwill. I'm not much into fashion but she makes great money this way)
Craigslist
Friends/Family – see if they have any stuff they are getting rid of that you can try to resell.
Big box stores- Walmart, Target, Best Buy ect. Check those sale isles!
Follow Instagram acconts (Don't forget to follow us @basictravelcouple as we often post about how to get freebies and deals places!)
Re-Selling groups (more on this below)
Chain re-sellers (like Plato's closet and Kids reselling shops)
Garbage day – seriously people throw good condition tables/chairs/dressers that you could list online or even paint/fix and then sell for even more.
Literally everywhere you go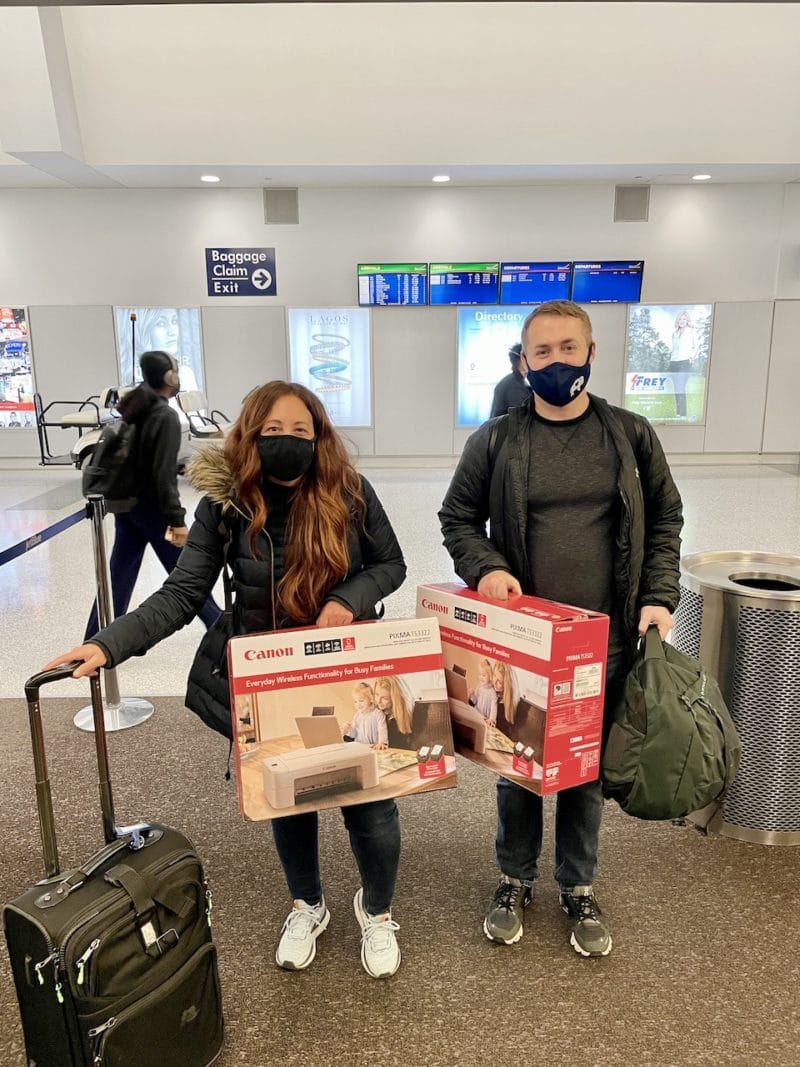 Reselling Groups
Re-Selling groups have been a big game-changer for us. These are simply paid groups of people who work together to discover and purchase hard-to-find items and sell for a profit while generating credit card rewards. Reselling groups typically utilize Slack, Discord, or some other type of app for communication. We've been a part of these for over a year now and they have really helped us scale our re-selling which has more than covered the costs. From these groups, I have easily generated thousands of dollars in profit, and even more in credit card spending to meet those minimum spends.
Another thing about re-selling groups, oftentimes they have "Bulk Buyers" or buyer groups. This means you can simply buy items and send them to the buyers. You would be reimbursed for the purchases, and sometimes even get a commission on top of it. Depending on the items, sometimes you will just be reimbursed with no commission. Other times you can earn a decent commission. An example would be on PS5's where you can buy for $500 and be paid out up to $750. This means a $250 profit for a single item.
You won't make much money, but it is also less work to not have to deal with listing items. More on these in a minute.
One group we have been a part of is called Pioneer ULTD. You can learn more about joining the group here.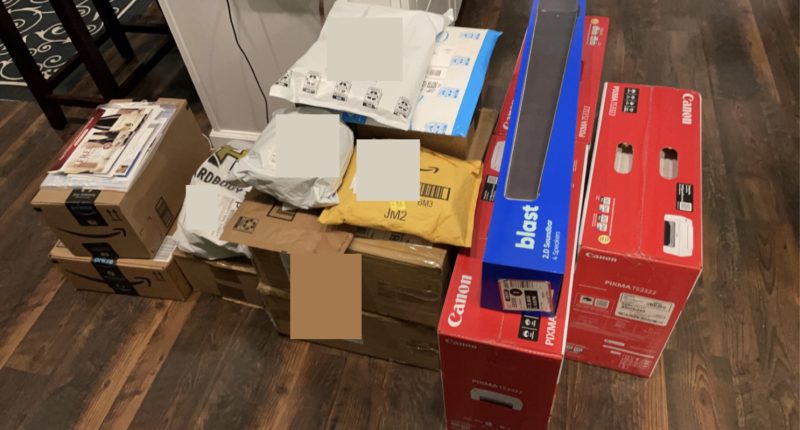 Buyers Groups
Maybe you aren't fully into the whole re-selling aspect, but you wouldn't mind buying items to earn some extra credit card points. Enter buyers groups. Buy items, and ship to a seller directly. This is called a "Buyer Group". Typically stores limit those hard-to-get items to 1 item per person (lots of times new releases electronics). So they instead have other buyers purchase the items, ship directly to their warehouse, and then get reimbursed for the item you purchased. The only caveat with this option is you usually don't make a ton of money, but you can generate a LOT of credit card spending. In the past year, I have been able to spend almost $50,000 on credit cards from buyers groups alone.
Quick Note
Before you start selling to buyers groups, I DO recommend if you do this to be organized. The best way is to keep a spreadsheet (buyers group tab). I include the items I buy, what group I bought for, how much the payout is, and so on. Then, I update it when items ship, get delivered, and when I get paid. You can see an example tracking sheet here. The spreadsheets are important as you want to make sure you get paid for the items you delivered and keep track of any items that may get lost in the mail.
I will note that buyers groups do have some risks. A few years ago there was a group that vanished and people lost money. I was not a part of this but it is a risk. I am simply listing the groups I have worked with in the past. Work with buyers groups at your own risk and comfort level. I also suggest starting out small with one or two smaller items to get the hang of it.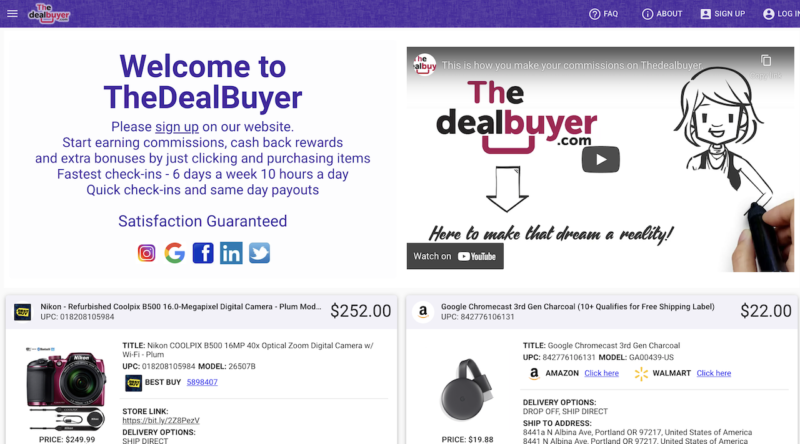 Where to resell
There are a TON of marketplaces out there to sell items. Most of them work the same. List your item with photos and descriptions, set if you want to pay for shipping or have the buyer pay, then you wait until someone buys the items. Once your item is sold, simply meet the person or pack and ship off! So let's break down a few different marketplaces that I use. There are more out there, but it gets to be a lot to track multiple market places so I just stick to the 2 or 3.
Marketplaces
Facebook Marketplace-
Facebook makes it pretty easy to re-sell right from your profile. You can list your photos and descriptions and set the price. I also suggest joining local "groups" that are for selling items. An example can be "WNY Yard Sale" or "[your city] Buy and Sell Groups". When you list an item, you can list it in up to 20 groups as well. Facebook marketplace is one of my favorites to re-sell on. Personally, I liked being able to meet up in person for cash sales to avoid having to pay a "fee" on the website. I also can ship from the marketplace.
Facebook also has an easy way to "group upload" from a spreadsheet that you can download. This also fits in with my earlier suggestions to be organized and keep track of everything as you can re-use your spreadsheet to list items.

Mercari
Mercari is pretty straightforward. You can sign up here if you don't have an account yet. Right now, they have a referral offer where you get $10 off of your first order, plus get $20 when you make your first $100 selling on Mercari. Mercari is nice because you can list in different categories with hashtags for people to find your items. You can also "promote" 10 items a day which will boost your listings to the top. They also recently came out with a "local pickup" as an option. (I have not used this, I've only used shipping methods). Lastly, they have discounted shipping for certain weights so it is a little cheaper to ship goods. I typically don't pay for shipping and the buyer pays for shipping.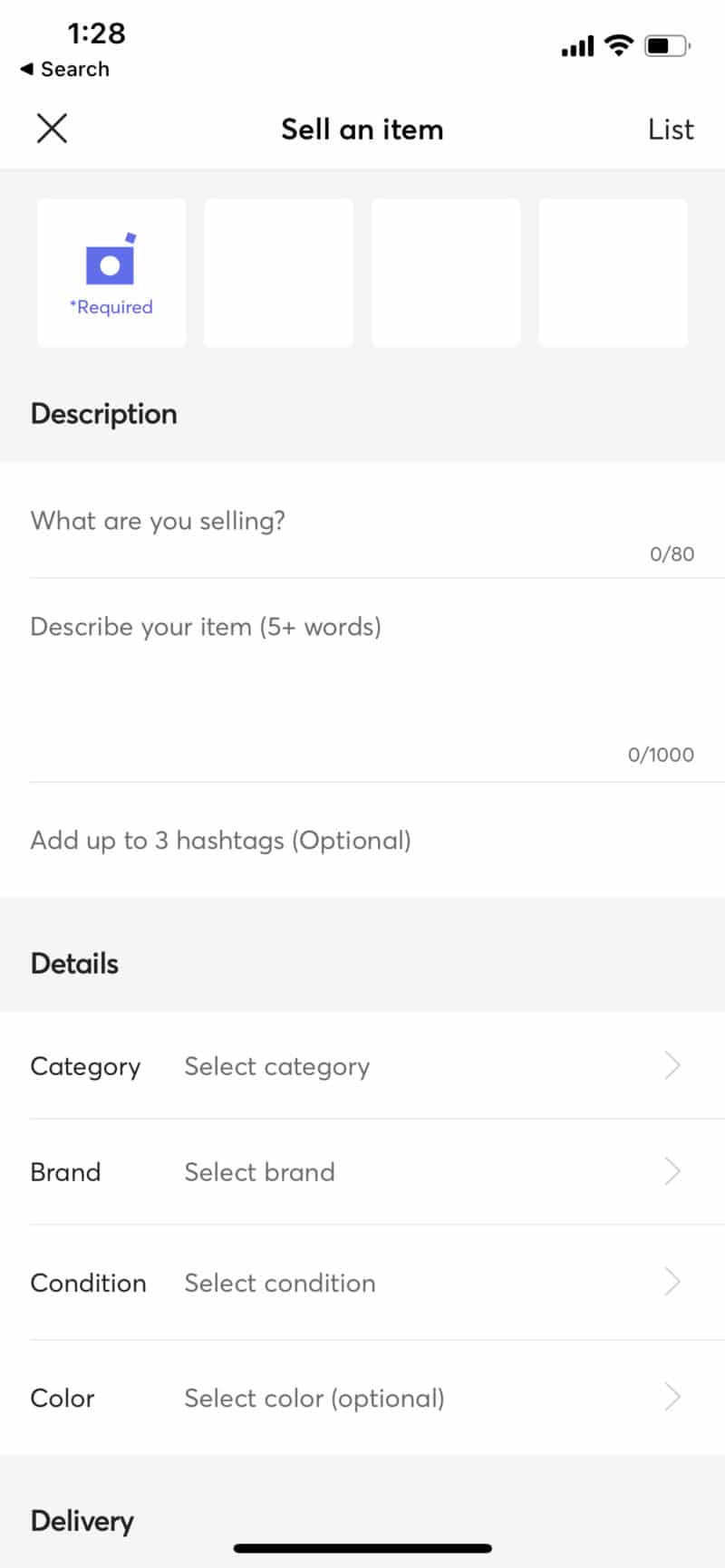 eBay-
You can typically get higher offers on eBay and have a bidding format. This is probably the oldest method but also I think the most time-consuming and not very user-friendly. I do use this sometimes, but I personally find it a bit more of a hassle to list on eBay. It also seems like my sales have taken longer. Just my personal opinion but some of the items I sell are lower-end. If I were to sell collectibles or higher-end items, this might be the better market.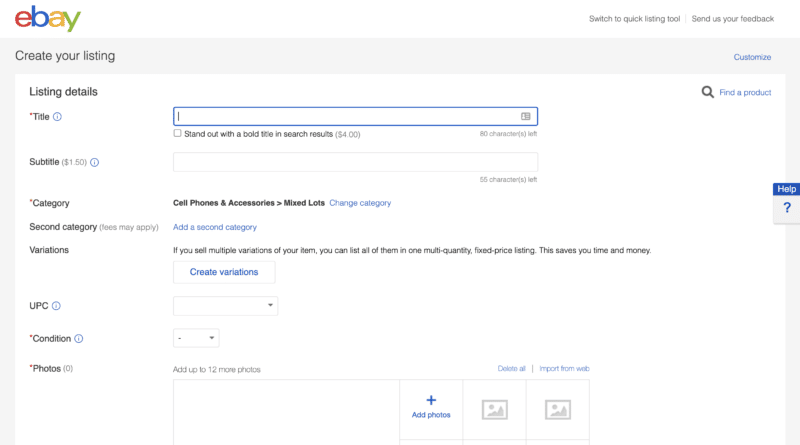 Other Marketplaces
I don't really use these ones but some other options can be:
Poshmark
Craigslist
LetGo
OfferUp
Amazon Marketplace
StockX
Other items needed
To get started re-selling, you don't really need much. However, I did purchase a few things to make things easier.
Counterfeit Money Pens– if you are going to be meeting people in person and collecting cash, you'll want a money marker to check if the bills are real. I ONE time had an issue with someone trying to give me fake money, but it was also clearly fake and the pen turned black right away. Its better to be safe than sorry and these are usually under $10. If you are going to meet people, espically with higher priced items- don't go alone. Anything over $200 I have someone come with me.
Label printer– This definitely isn't necessary and is a bit more of an investment, but you can usually get a label printer for around $100. It does make shipping way easier to peel & stick those labels on your items. I also think it makes you look a tad bit more professional.
Shelving – I created an area in my basement to store all of my re-selling goods. I bought these heavy duty shelves to store my goods. Again not necessary but it did help me be organiezd. I would only get these if you are going to invest time into re-selling.
Basic Breakdown
There are many perks to reselling. It is a great side gig, especially if you want flexible hours, and to stay at home. Reselling has enabled me to pay off debt, save for down payments on a rental property, and even meet those elusive credit card spending requirements. I've earned thousands in credit card bonuses because of reselling and now you can too!
What questions do you have about reselling?
New to Credit Card Rewards Points? Check out the BASICS Below!