I sure do love it when the travel industry gets into the holiday spirit. It's one of the main reasons why I look forward to an annual tropical Christmas getaway every year (and to escape the snow). This year, American Airlines is kicking things off with a new Holiday Gift Promotion. The best part is everyone gets a gift no matter which of St. Nick's list you end up on. Learn where to find your gift & more in this basic breakdown!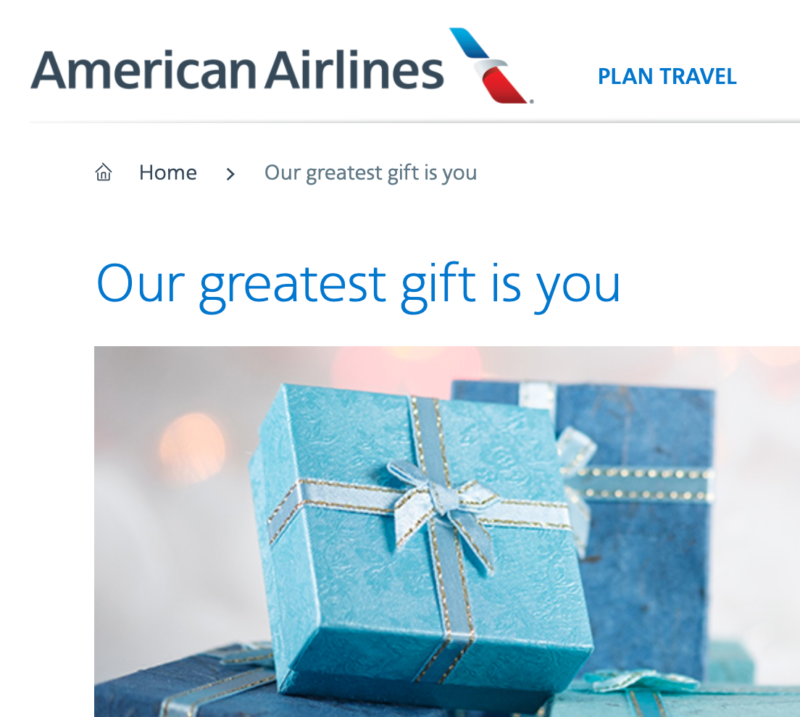 American Airlines Gifts Promotion Details
There are a few different promotions that are all tied into the overall American Airlines Gift. The first promotion will net you something free. It could be American Airlines Miles, Free Pass to an Admirals Airport Lounge, Seat Upgrades, and more. The second promotion is a free entry into the "Greatest Gift Sweepstakes". You will automatically be entered into the sweepstakes after registering for the first gift. The third promotion is an opportunity to earn double AA miles through February 28th, 2021. In order to earn the miles, members must book and fly two flights after January 1st, 2021.

Steps to Find your American Airlines Gift
Log into your AAdvantage Frequent Flyer Account
Click on "Account" found under your name in the top right hand corner drop down
Select "Promotions" found in the center of the screen and then click "register and unwrap your gift"
View your prize (Fingers crossed) and click register to redeem

What did I win in the American Airlines Gift Promotion?
500 American Airlines Miles. That's still 500 more than I started off the day with and I'm not entered to possibly win 500,000 AA miles via the Greatest Gift Sweepstakes. Both my fingers and toes are crossed!
Let us know!
Did you receive your American Airlines holiday gift? If so, what did you get?! I'd love to hear from you down in the comments or over in the 4,600+ Member Basic Travel Facebook Group!
More Basic Reading