Perhaps not as widely touted as Marriott or Hilton, Hyatt has many excellent value properties that help your hard earned points go far when it's time for a redemption. World of Hyatt points are some of the most valuable points within the travel world, often being valued at over 1.7 cents a piece.
This list is intended to help you understand the best ways you can redeem your Hyatt points for maximum value, and which options you might want to steer clear of.
World of Hyatt points can be obtained in many ways. Including but not limited to, Chase Ultimate Rewards Transfers (at a 1:1 ratio) and World of Hyatt credit cards from Chase. If you need a refresher check out our Basic Guide to Earning World of Hyatt Points
Best Ways to Redeem World of Hyatt Points
1. Free Nights
Hyatt has 14 brands world wide that offer a large variety of budget stays, expansive all inclusive resorts, and boutique feel stays.
You can redeem your Hyatt points at any of their 14 brands worldwide:
---
Earn 30,000 World of Hyatt points once you spend $3,000 on purchases within the first 3 months from account opening. Plus, you can earn up to another 30,000 points with 2 points per $1 up to $15,000 spend within 6 months of opening the account
---
Hyatt breaks down it's award chart into several categories, based on the type of redemption you are trying to achieve. As with any award chart there are always sweet spots, usually right around the middle, where you are able to redeem for higher end properties. Surprisingly, you will find that many Category 1 properties have excellent value in terms of upscale properties around the world!
This year, Hyatt was set to introduce Peak and Off-Peak pricing to be more on par with large chains like Marriott. With the pandemic happening this year, this move was postponed until 2021. With this in mind, if you had any designs on a redemption, think it about now rather than later.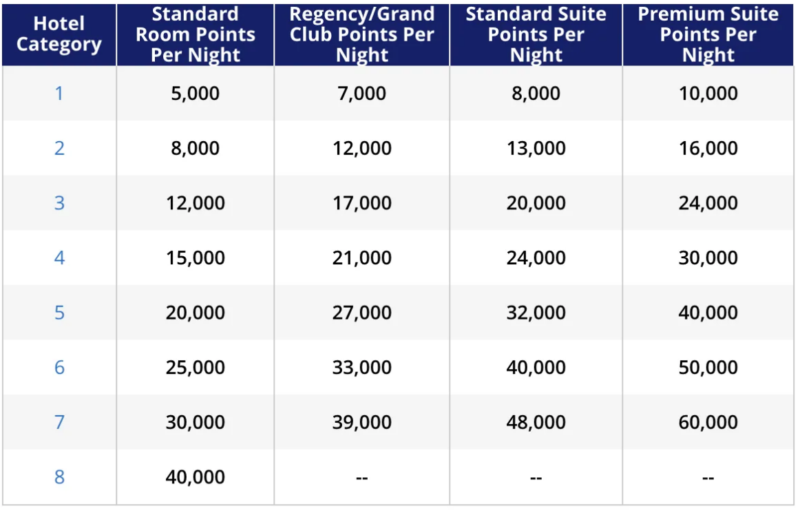 2. All-Inclusive Resorts
While there are only a handful of these worldwide, Hyatt does offer a generous all inclusive inclusion without having to dole out extra points, or cash, at the following properties. For as little as 20,000 points, you can enjoy a standard room at properties like Hyatt Zilara Cancun!
You can drink margaritas and eat tacos in total bliss without having to worry about busting your budget. in For a complete list of all inclusive properties click here.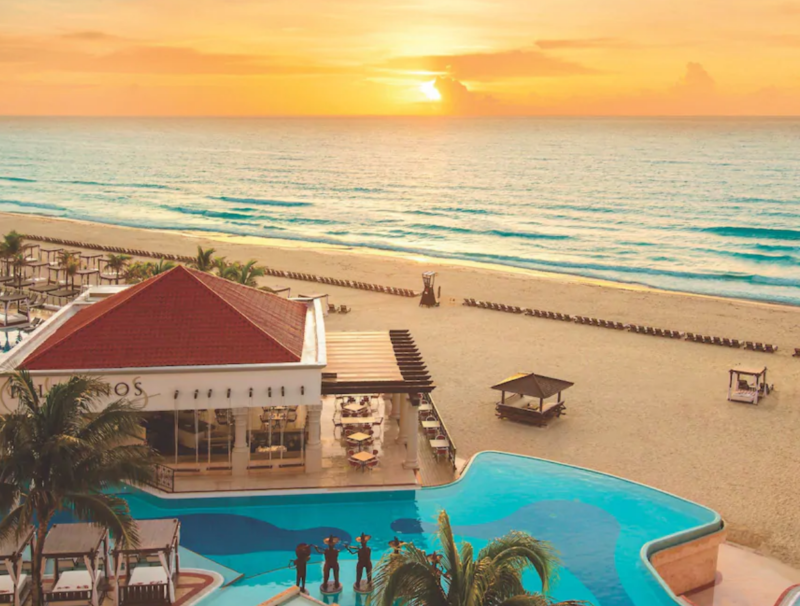 3. Points & Cash Feature
It's happened to all of us! You go for that amazing redemption, and you are just short! Fortunately, Hyatt offers a Points + Cash option where you can redeem for 50% of the points and about 50% of the standard rate. If you don't quite have enough points to outright redeem for an award, but still want to redeem some points.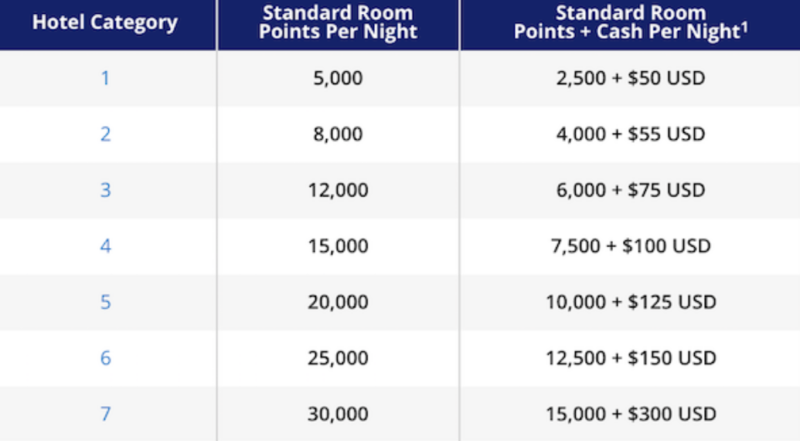 4. Free Night Certificates
You can earn World of Hyatt Category 1-4 free-night certificates annually in several ways.
-On your cardmember anniversary (for World of Hyatt credit cards)
-$15,000 of spending during a year on your World of Hyatt credit card
-If you stay 30 nights in one year or earned 50,000 base points at Hyatt properties
5. Airline Partner Transfers
At a transfer rate of 2.5 to 1, Hyatt offers transfers to airlines through the following partners. If you redeem 5,000 Hyatt points you will receive the following payouts with these partners. Generally, you will find this does not give you the best value. Additionally, there are limited partner transfer choices, so you would be better off with something like an AMEX or Chase transfer for airline miles.
4,000 Aeromexico/LAN Airlines S.A. kilometers
3,200 Air China kilometers
3,200 China Eastern Airlines points
2,400 Qantas Airways points
2,400 Southwest Airlines points
3,000 Virgin Atlantic Airways miles
6. Car Rentals
With your World of Hyatt points, you can redeem for Avis car rentals when you call directly to the hotline. Admittedly, this is not the best use of your points, but in a pinch if you are Hyatt points rich it's an option.
Basic Breakdown
Hyatt continues to be an industry leader for both service, status recognition, and incredible value redemption opportunities. As mentioned earlier, Hyatt may not get enough love with mega chains like Hilton and Marriott laying around, but the point value is one of the best out there!
What's your favorite strategy for redeeming World of Hyatt points?
More Basic Reading