There is no better way to celebrate a birthday than while traveling. Whether it's an exotic destination or a fun road trip, birthday travel is amazing. And since it is a Birthday Celebration, there are often some great birthday freebies that result in making the day even more special. Here are my five favorite birthday travel freebies!

1 – Hotel Birthday Freebies (Room Upgrades & Surprises)

This is one of my favorite birthday travel freebies. Over the years I have been lucky enough to receive amazing room upgrades throughout the world. The best one took place in Cairo Egypt at the Le Méridien Pyramids Hotel & Spa. Not only were we upgraded to an amazing room with a pretty good view – but the hotel surprised us with a delicious birthday cake. Later that evening, we came back to the room and found a bottle of champagne to enjoy by the pool!

Be sure to let the hotel know ahead of time that you are visiting on your birthday via an email to the Concierge. I especially love doing this when traveling with someone else and surprising them. It's even possible to reach out to the hotel ahead of time for friends and family who are traveling to set up a surprise. Lisa did this for her friend's Hawaiian Honeymoon.

2 – Airline Birthday Freebies (Cockpit photo, upgrades, & celebration beverages)

Flying on your birthday can lead to some fantastic freebies. Airlines will often provide travelers with upgrades and complimentary beverages when flying on your birthday. Southwest airlines has been known to sing the Happy Birthday song over the PA and "crown" their special travelers. I've even heard that Singapore Airlines will generously provide birthday travelers with a cake if you email the customer service ahead of time.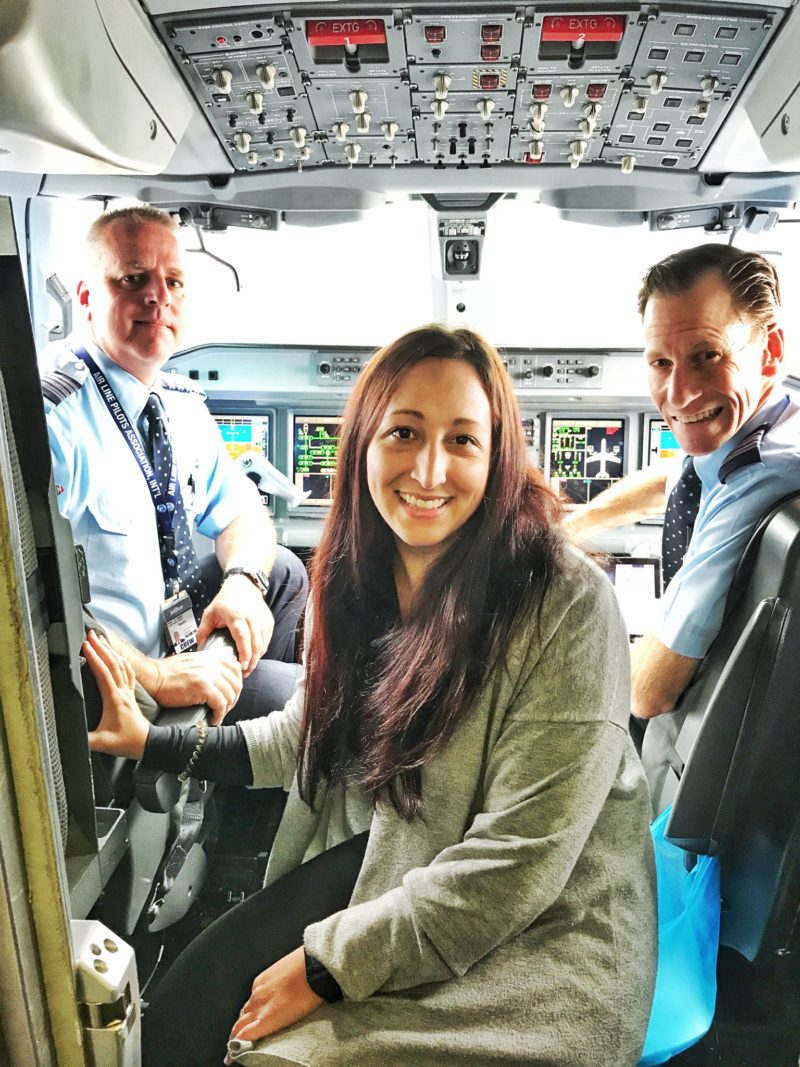 On longer flights, birthday travelers might even get upgrades to business or first class. This has not happened to me (yet) but I've heard from many lucky travelers who have gotten lucky. If you're looking for a new profile pic, the pilots will sometimes even let you sneak into the cockpit for a quick photo on your birthday!

3 – Excursion Birthday Freebie (Hot Air Balloon Song & Dance)

Some lesser-known birthday travel freebies include excursions and activities. There are some companies out there that love to throw in a special birthday twist to celebrate your big day. One of my favorite memories of a secret birthday celebration took place after a Sunrise Hot Air Balloon ride in Luxor Egypt. After stepping out of the basket, the whole staff surprised Lisa with a traditional Egyptian Birthday Song & Dance. I had emailed the company ahead of time and told them it was a celebratory excursion. The surprise got even better when the company took 10% off of our final bill for Lisa's birthday!

If you're into the Medieval Times, birthday guests can enter and eat for free with the purchase of a companion ticket. I had a blast at the Medieval Times in Toronto Canada. It's a great show and the food was delicious. Be sure to join the Medieval Times Birthday Club ahead of time to get your free ticket.

4 – Birthday Dinner Freebie

Many restaurants love to throw in a special Birthday dinner freebie. Typically this involves a memorable (and sometimes embarrassing) song and dance. Simply call ahead or sneak off to the bathroom and find a server to see if the restaurant does anything special for birthdays. One of my most memorable birthday celebrations took place in Athens Greece – 164 feet above the ground. The Dinner in the Sky Athens provided an exceptional experience and made my birthday extra special.

A close second would have to be this birthday treat (pictured below) on a very remote island in the Phillippines. Many islands have limited infrastructure and this special treat after dinner was such a surprise.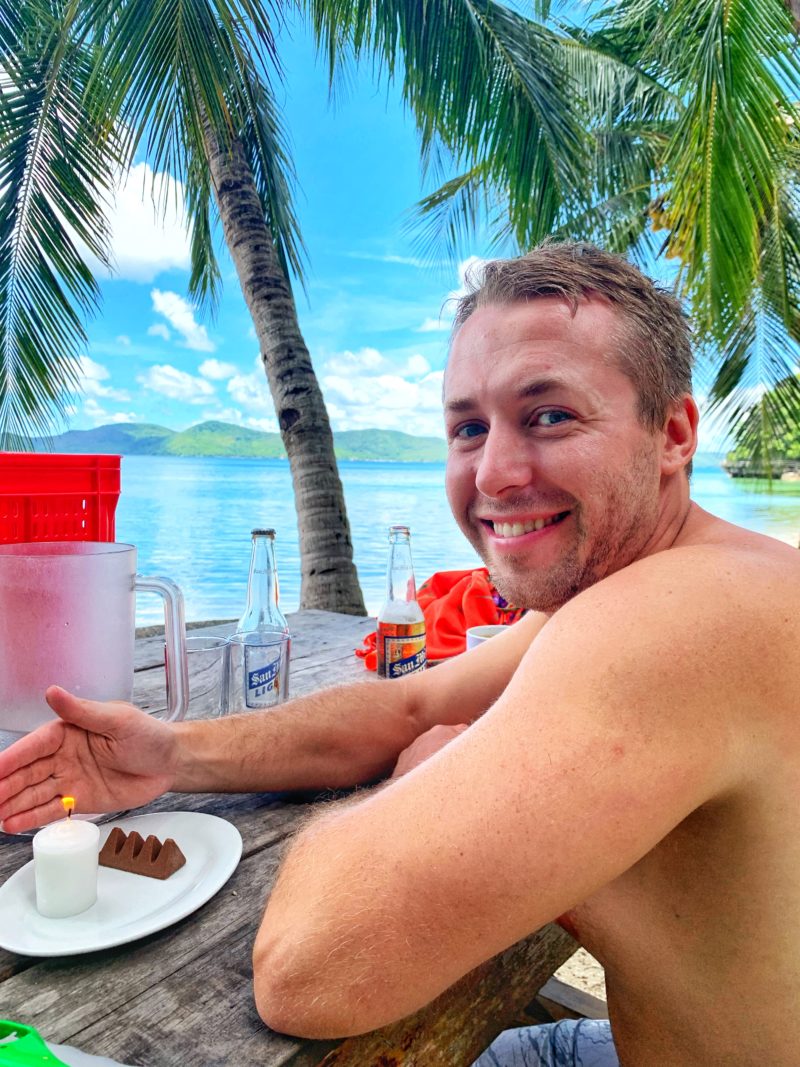 5 – Free Food (and Ice Cream)

Finally, many restaurants will offer complimentary food and beverages on a birthday. Start the day off with a free coffee at both Dunkin Donuts and Starbucks. From there move onto IHOP for a free stack of pancakes. After breakfast, grab a Free Pastry at Panera before a nice birthday nap. Wake up and head to Subway for a free 6-inch sub for lunch. Swing by Krispy Kreme for a Free donut on the way to dinner. Hooters offers 10 free chicken wings on your birthday. If you prefer a Free burger instead, Red Robin has you covered. End the night the right way with a Free scoop of ice cream at Baskin Robbins and Cold Stone Creamery.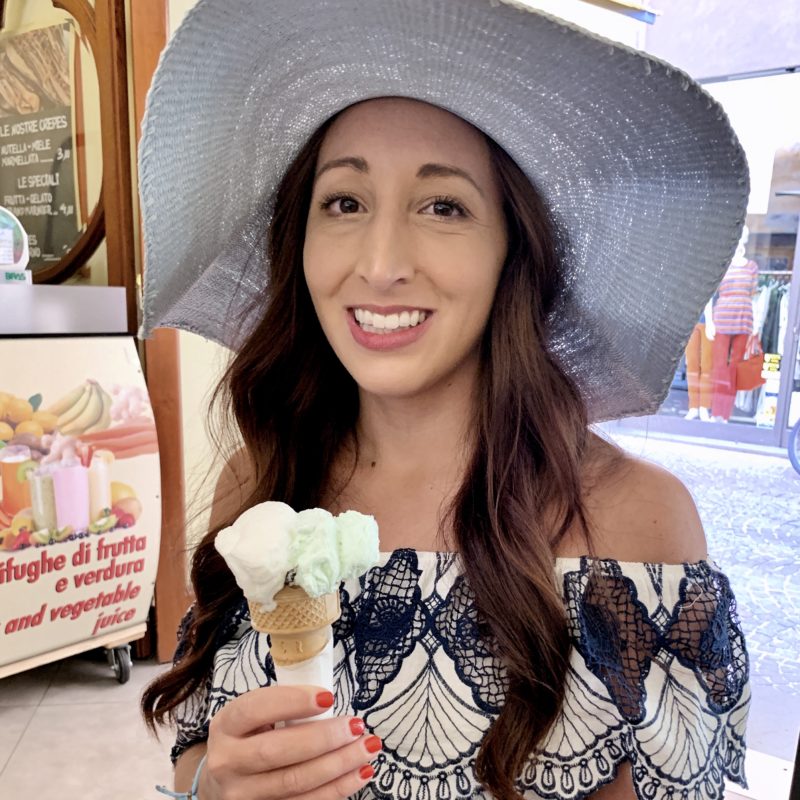 Basic Breakdown
When it comes to celebrating a birthday, there are many ways to make it extra special. Airlines, hotels, restaurants, and excursions all offer opportunities to sweeten the big day (literally). My fingers are crossed for a business or first-class upgrade on a long haul birthday flight. That would be the best birthday travel freebie for me and make my basic day!
Have you found a special way to celebrate a birthday while traveling?
More Basic Reading