Birthdays are a great excuse to take a trip to celebrate. Whether it's a night out of town, a road trip, or an extravagant international destination, we all have fond memories of our favorite birthday trips. Here are the Basic Travel Team's favorites that we've ever taken.
Dave's Favorite Trip
Some people might say that birthday travel is the best travel! Not only do you usually come away with a special treat with dinner, but hotels are known to throw in room upgrades and champagne. It's hard to choose just one favorite birthday trip. If I had to choose, it would be Thailand.

Thailand was a special trip for me on so many levels. This trip encompassed Lisa and my 30th birthday's which happen to fall within the same 30-day timeframe. To celebrate, we decided to spend 30 days in Thailand. What made it even better was that we saved a ton of points and miles up to completely cover our flights and accommodations for the whole month.

The actual weekend of my birthday took place up in Chiang Rai at the Le Meridian. To celebrate the dirty thirty, the concierge upgraded us to a beautiful suite overlooking a terrace. At night, they lit up the whole resort which glowed like a fairy tale. I loved that trip and will forever remember the #30for30 birthday month in Thailand!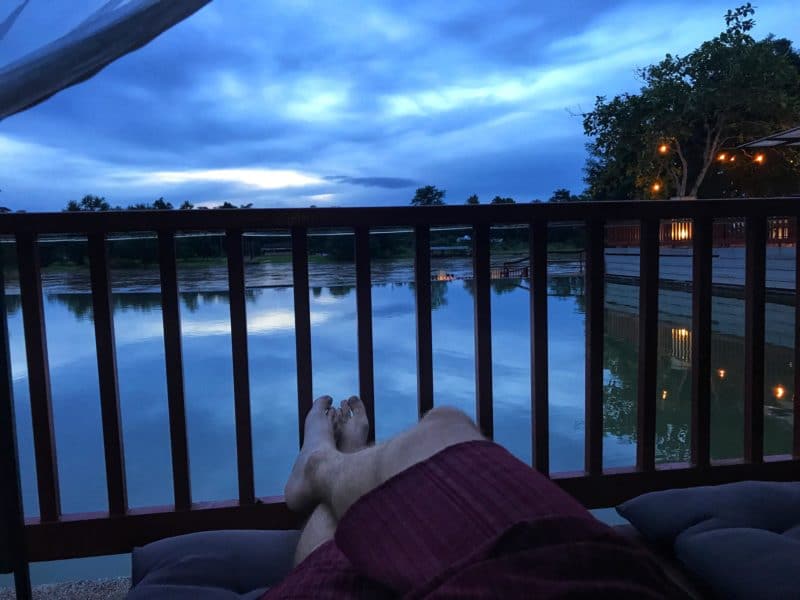 Lisa's Favorite Trip
Every summer Dave & I typically do an extended trip due to the fact that he has July off from work (he works in a school). Our birthdays also happen to coincide with the summer. I would have to say so far I think my favorite trip was probably to Egypt & Greece. You can review our 2018 travel year with how much we spent on that trip and utilized points & miles.

Don't get me wrong, I love each and every trip we've taken, but we got engaged in Egypt and it was a nonstop adventure. Egypt was definitely not what I had expected it to be at all, but way better. The food was incredible, everyone was extremely kind, and there was so much to do – hiking, hot balloon rides, exploring museums, and of course- the Great Pyramids of Giza. We also scuba dove in the Red Sea, which was the most incredible diving we have done to date. I had snorkeled the Great Barrier Reef back in 2008, and I would compare the Red Sea coral reef to the same vibrancy of it. Just for comparison, we have dove in Thailand, Jamaica, Dominican Republic, Hawaii, Aruba, Bahamas, and Iceland.

Lastly, we had one of my favorite Hilton Properties- Hilton Luxor. It was just an incredibly beautiful property, and they had gone above and beyond to make my birthday spectacular. (I'm sure that was in Dave's doing as well). But, the entryway was my absolute favorite. We also met some of the best staff and were some of the only people at the property.

I highly suggest a visit to Egypt. We have an awesome tour guide in Cairo who we used and have recommended to others as well.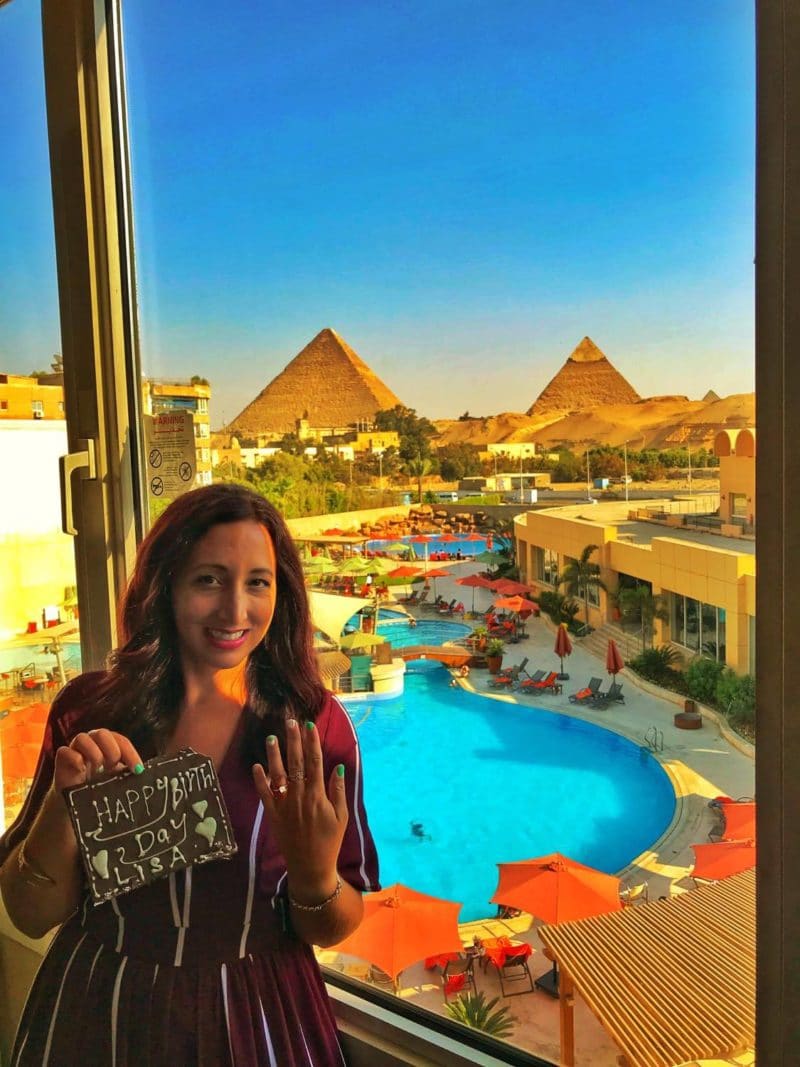 Rob's Favorite Trip

For my 30th birthday trip, I wanted to hike Mount Whitney, which is the highest peak in the lower 48 United States
I figured if I had to turn 30, I could do it in style up on a mountain. My wife Amelia and I grabbed a cheap round trip fare on Southwest to Las Vegas, with the intent to rent a car to drive to the trailhead.
This was a summit that took some pretty serious planning, and things did not go according to plan since nature had its own ideas. Nonetheless, we headed off to California for a very eventful 2-day hike that ended in me having an accident and an ice pick likely saving me from serious bodily harm. The photo you see below is switchbacks covered by snow and ice. Why I thought I could learn to be a technical climber, I have no idea, but spoiler... I wasn't! I made it halfway up that ascent and had to turn around and come back to base camp.

That next evening after we got off the mountain we drove to Las Vegas for what was a much safer evening. We traded our hiking boots for a suit and dress and stayed at the SLS Las Vegas (a former Marriott property, now The Sahara) I received a great birthday upgrade with a view of the strip, and I promptly lost several hundred dollars playing blackjack… next time, Vegas!

All in all this jam-packed weekend was one of my most memorable birthdays ever.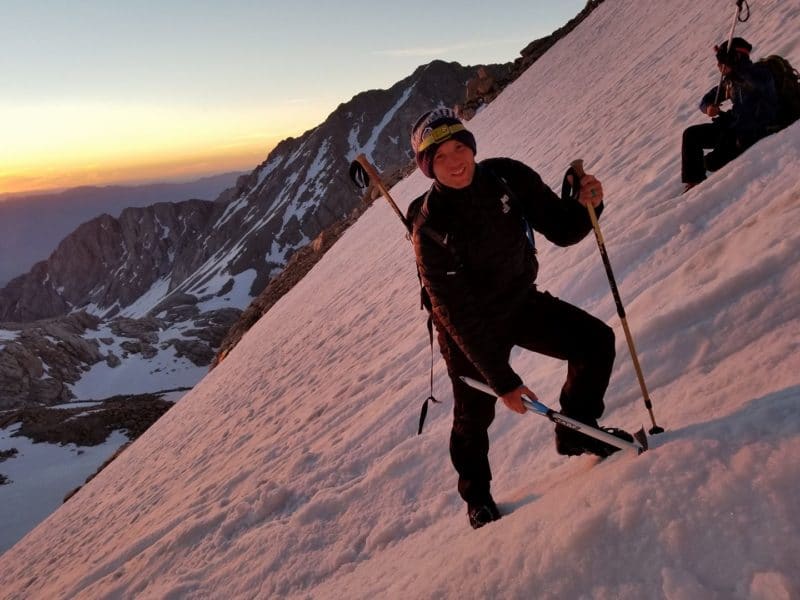 Basic Breakdown

Have you had an excellent birthday trip?
I'd love to hear from you down in the comments or over in the 4,000 + Member Basic Travel Facebook Group!
More Basic Reading