You've probably seen the offers before. "Sign up now and receive zero-interest on all purchases for the next year!" From talking to friends and family, most people seem to have some misconceptions over what a 0% APR offer is and isn't. There are certainly opportunities to leverage 0% APR Credit Card Offers to your advantage. I hope that this Basic Guide to 0% APR Credit Card Offers helps to clear the air!

What is a 0% APR Credit Card Offer?

APR or Annual Percentage Rate is the amount required to be paid on purchases when the balance is not paid off by the closing date each month. The Average Percentage of APR on Credit Cards today ranges from 15-20%. If you're carrying a balance and paying interest, it would be wise to consider a Balance Transfer Credit Card.

0% APR Credit Card Offers are special promotional periods of time that the bank or lender is offering as an incentive to open a new line of credit. The promotional time periods often range from 12 months to 18 months of Zero Interest.
Benefits of 0% APR Credit Card Offers

There are a handful of benefits associated with 0% APR Credit Card Offers. I'll list some of the top ones first and not so obvious ones after.

Large Purchases

If you have large purchases coming up and don't have the cash upfront to pay it in full, a 0% offer is a great option. The offer can help both by splitting the large purchased into smaller monthly ones without having to worry about accruing interest. It also can help keep money on hand for other purchases or unexpected emergencies.

Many Small Purchases

Maybe you're doing renovations on your home or buying many things upfront for an event. The Zero Percent Offers can help spread out the length of time to repay those purchases.

Emergencies

Life happens and often times we need to make purchases that were unexpected. Medical expenses, funerals, or some other unfortunate circumstance can put stress on your wallet. In times like these, it may be wise to save liquid funds (cash and savings) for items that cannot be paid for with credit cards.

Credit Score

Opening a 0% APR Promotional Credit Card can help increase your credit score. This is thanks to the new credit line lowering the overall utilization and creating a positive payment history. Of course, if the credit line is maxed out, the credit score will decrease until the balance is below 10% of the overall credit limit. If you're interested in learning more strategies to increase your credit score here's Five Strategies That Can Help!

Earning Rewards + No Annual Fee

Many of the Zero Percent APR offers include opportunities to earn points, miles, or cash back on purchases. I think of it as a bonus in addition to the 0% Promotional Period! In addition, most of the options that include introductory zero percent offers do not carry an annual fee.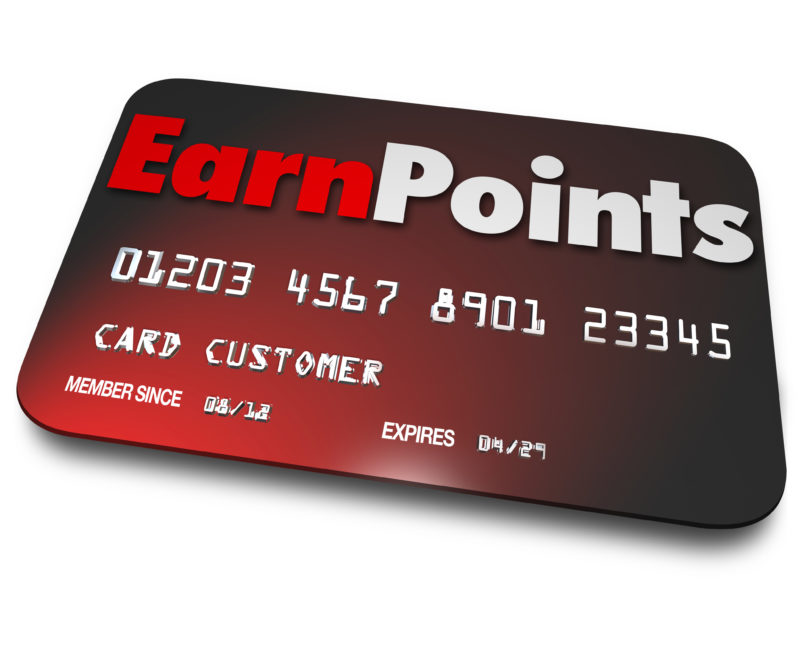 What not to do with a 0% APR Offer

The appeal of purchasing something now and paying much later can certainly get people in trouble. It's important to not think of a 0% APR Promotional Offers as FREE money and purchase things that wouldn't otherwise be purchased. It's easy to get into debt by overspending and it would be wise to use these offers as tools for specific situations.

Make a plan to Pay Off the Balance Before the Offer Ends

After the period ends, the remaining balance will be subject to the standard APR %. Paying interest on that balance can ultimately negate the positive benefits of using the promotional offer.

Don't miss a monthly payment!

Missing a monthly payment can lead to a penalty interest rate that can be as high as over 20%! Most Zero Percent offers require a monthly minimum payment. Be sure to set up your account with an auto-pay to ensure that you don't miss one.

Basic Breakdown

As you can see a Zero Percent APR offer certainly is a great tool to be used in many different scenarios. With any good tool, if it's used improperly, more damage then good can be done. I hope that this guide helped to break down the positive and negative aspects of opening a 0% APR Credit Card. If you have any questions about these offers and how they work, please feel free to Reach out to Us. You'll find the top offers by clicking the banner below!
Our current top recommendation cards would be the ones with 0% APR that you can ALSO get a welcome offer for spending a certain amount of money! The top 2 we have 15 months or more of 0% intro APR, as well as earning a welcome offer for meeting the criteria per card.
Earn $200 Cash Rewards Bonus after spending $500 in the first 3 months
$0 Annual Fee
Plus earn 5% cash back on grocery store purchases (not including Walmart or Target purchases) on up to $12,000 in the first year.
Unlimited 1.5% cash back on all purchases
0% Intro APR on purchases for 15 months. 14.99% – 23.74% Variable APR after.
We have ONE runner up offer with the Citi ThankYou Points card.
Citi Rewards+ Card
Earn 15,000 Citi ThankYou Points after spending $1,000 in the first 3 months. These are redeemable for $150 in gift cards at thankyou.com
$0 Annual Fee
Round up to the nearest 10 points on every purchase
0% Intro APR on purchases for 15 months
0% Intro APR on balance transfers for 15 months
More Basic Reading