Life can certainly take unexpected twists and turns. While we cannot control the circumstances, we can control what we decided to do with them. You always have a choice to make, whether consciously or not, you make one. You can sulk and be negative about what happened, or you can move forward and make the best of it. When I first broke my leg, I definitely sulked and was super upset. I had quit my job, was supposed to start a new one and all of a sudden my life seemed to be 'falling apart'. To say I didn't go through some dark times would be a lie. However, after a few weeks of literal pain and suffering, I started to see a new light.
The light at the end of the tunnel
I knew I had to make a change and move forward with my life. It is so funny how once you switch your mindset what can change in your life. Doors were now opening up to me and everything seemed to fall in place. My new job let me push back training until the fall so I could have time to heal. My current job also worked with me so I wouldn't be completely unemployed while my leg was healing. Things were looking up! So, how did I get to Italy?
Italy
My college roommate was getting married in Italy in June. Originally, I was supposed to be at training for my new job and would be unable to leave the country. But now, with this new found fate of breaking my leg, I suddenly had all the time in the world! The thought of attending crept in my mind. I knew I would forever regret not going, so now that I had a slim chance, I had to make it work.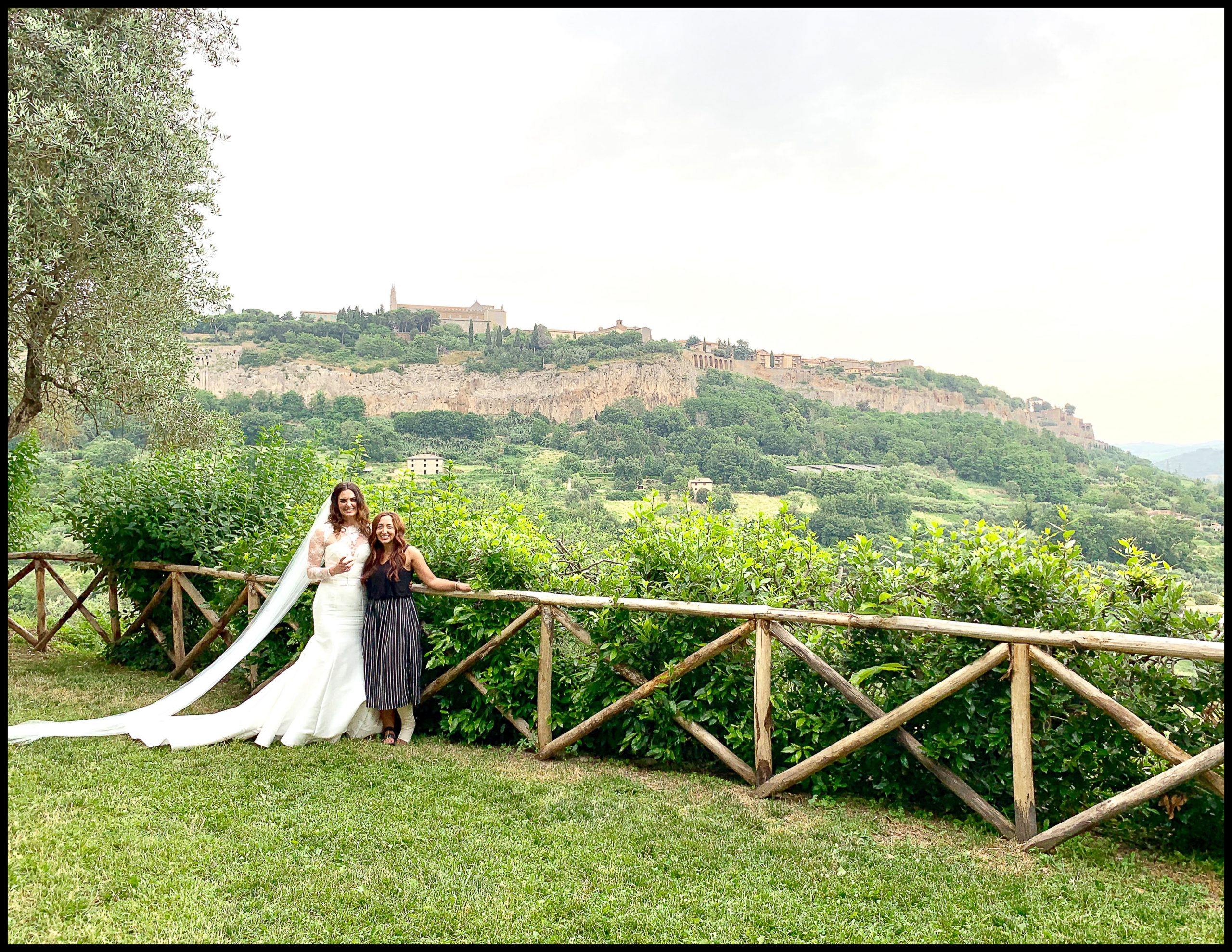 Planning the trip
Sine Dave worked in schools, he was unable to take time off of work to come with me. The wedding was in June during the last week of school, so it was definitely not possible for him to attend. I decided to reach out to my friend and see if she'd be down for an impromptu trip to Italy in 3 weeks. She decided why not, and was in! Knowing I had a broken leg and would need lots of help, I had another friend, Kelly, who was interested in coming. Three short days later, our flights were booked for 20 days out!
Flights
Now, I don't know about you but anytime I've looked into booking last-minute flights they are absolutely outrageous. I knew we wouldn't want to spend a ton of money on flights and that I had to make it cheap for such a last minute booking.
Living in Buffalo flights are typically hard to find for cheap into Europe. I searched Google Flights (my typical go-to when starting to search for flights). Flights were outrageous and almost $2,000 a person with 2 layovers. This was absolutely not happening.
Then I thought, okay maybe we can reposition flights and fly out of JFK, BOS or a major hub. I searched again. Flights out of NYC were about $1,700 nonstop or $950 with a layover. We would have also needed round trip BUF-JFK also. It would have been at least $1,200 with two layovers and hours and hours of traveling. Definitely not ideal.

I still thought I could find a better way. Google has a really awesome feature that lets you search for nearby airports, as well as a date grid to see the cheapest flights. So I played around with this. I have had MANY friends tell me flying international out of Toronto is typically cheaper. I thought, why not check it out? It is a short drive from Buffalo and definitely doable. I was SHOCKED that prices were almost half that of flying out of JFK! (The prices below were not our actual trip, but close enough to what I was searching). I actually came up with a price of $543.13 per person for our trip! Note- we booked the cheapest options with no checked baggage and ended up paying extra to check luggage. So, in the end, it was about $610 a person.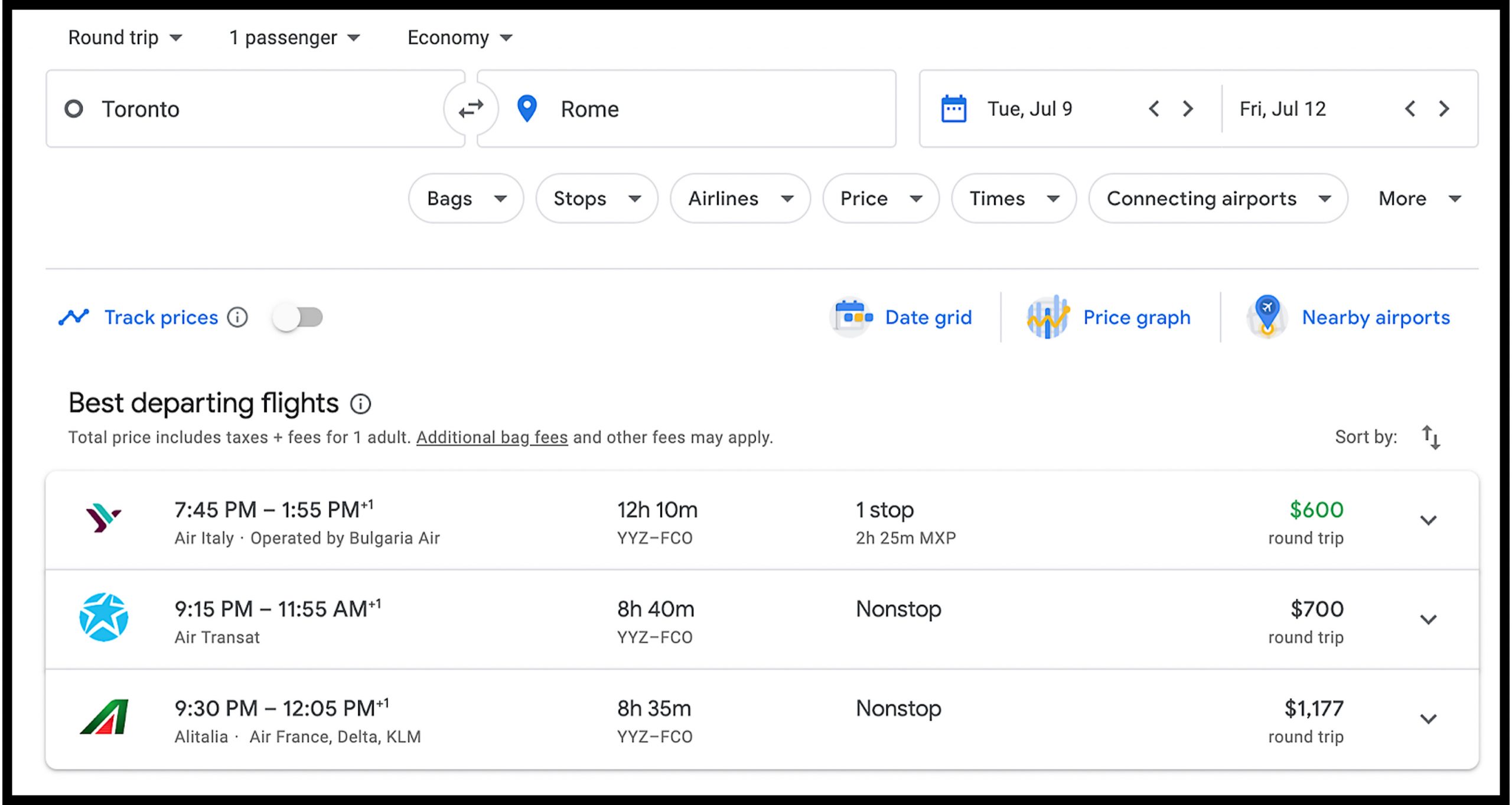 Travel Hacking
Being the normal Travel Hacking person I am, I still wanted to get this trip cheaper for them. I knew opening the Capital One Venture Rewards Credit Card would net them 50,000 miles which equates to $500 off a trip. Since this was also so last minute, I also knew they could book their flights before meeting their minimum spend of $3,000 in 3 months. After they hit the $3,000 they can take the charge from Air Italy and "erase" $500 of it as a statement credit with the 50,000 miles! (This has to be done within 90 days of the purchase). I already have the card so I could not take advantage, but was excited for them as the trip would only cost them about $100 a person to fly there!
---
Capital One Venture Credit Card
Earn 75,000 welcome miles once you spend $4,000 on purchases within the first 3 months from account opening. This is equal to $750 in travel.
Basic Thoughts: We love these Venture Miles as they are incredibly easy to use and redeem. You also always earn an unlimited 2x miles on every purchase, every day.
Learn More Here.
---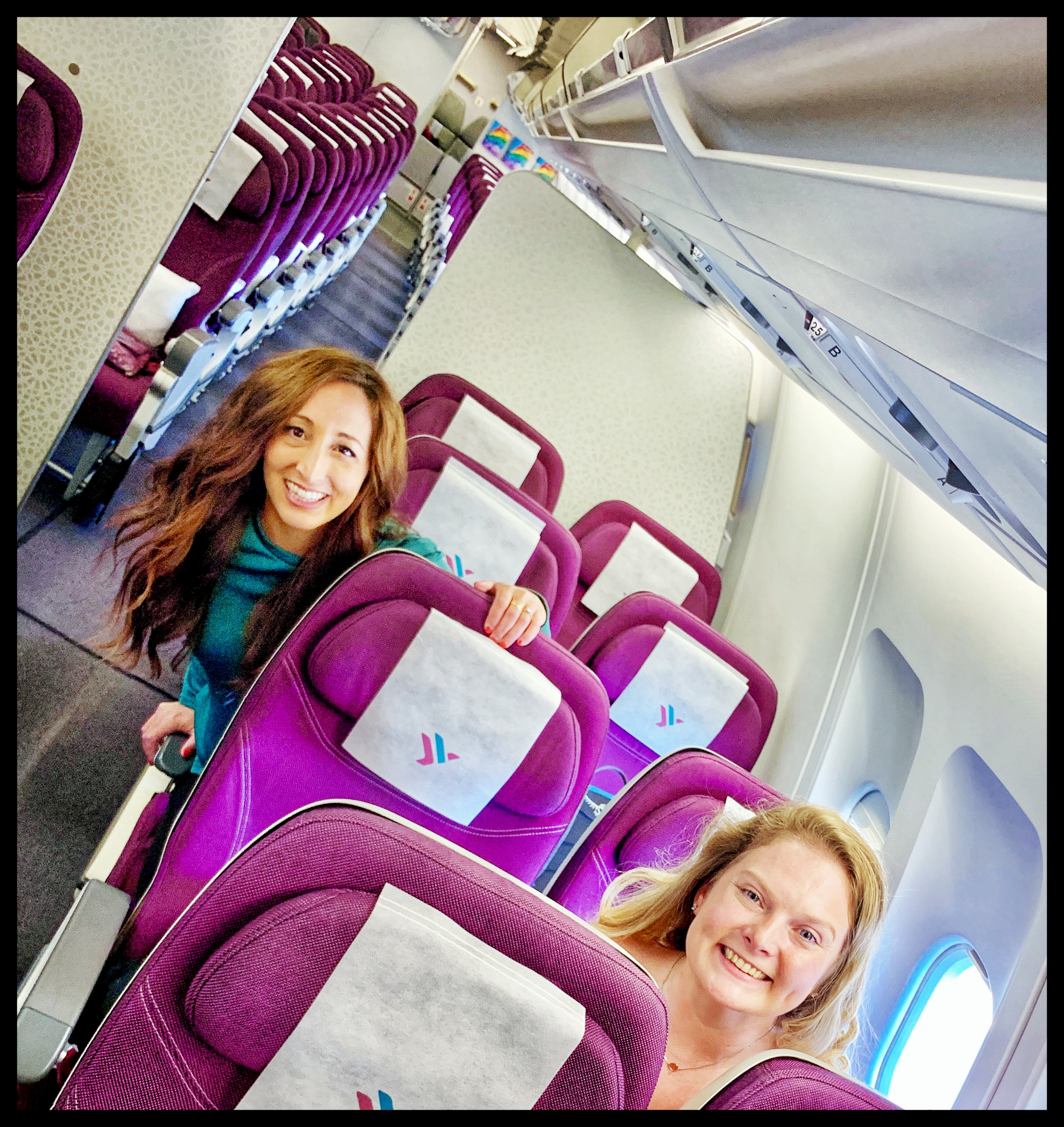 Hotels
The plan was to fly into Rome, spend a day there and then take the train over on Thursday to Orvieto for the wedding at La Badia di Orvieto. Then we were heading back to Rome Saturday night to be close to the airport for Monday morning. In hindsight, I wished we had another day in Orvieto. The town is gorgeous and was really fun to walk through. It is also very helpful when your friend is willing to carry you when you can no longer walk.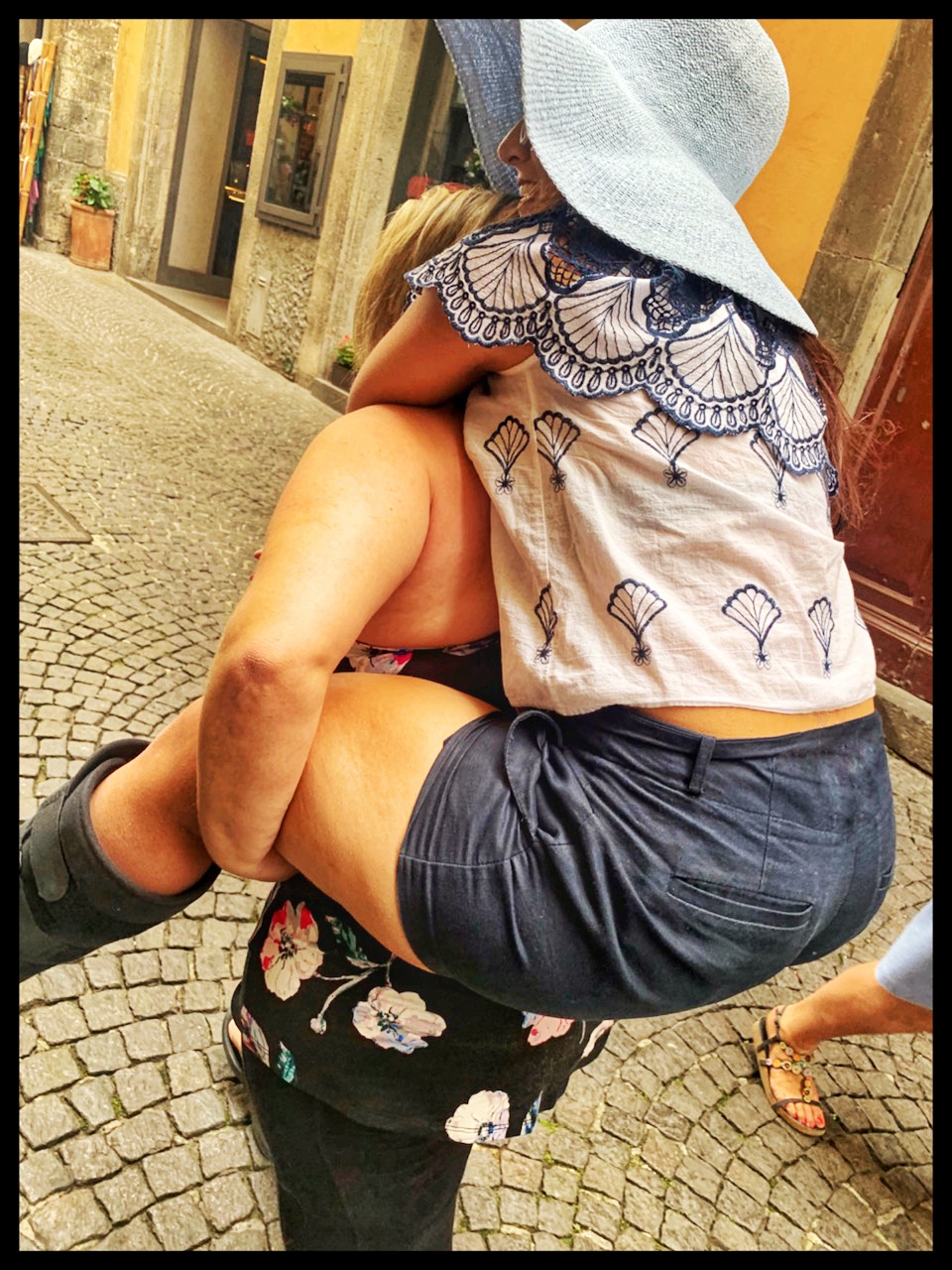 Trying to find the best prices for the trip, we looked into Air BnB. We found a great Air BnB in Orvieto that we could each have our own bedroom! It wasn't far from the venue and we would have plenty of space. Also, they had a great 'walk-in shower' that I could easily crutch into. These are important factors you never think of when traveling disabled. The price was great and only cost $176.54 for the two nights!
Rome was a bit more expensive for hotels. We originally booked a location that was a few miles outside of the city center and realized it would be expensive and time-consuming to take a taxi in and out all the time. So we opted to book right in the city. After searching for the best place, we found a place about 2 blocks from the Colosseum. I was even able to crutch home one night from there! We booked the first night there, then the last two nights there as well to make it easier. The cost for The Roman Empire Guesthouse was $661.68 for the 3 nights.
Trainline
Taking a train in Italy was pretty easy, minus the crutches/broken leg part. Trainline was super easy to book and transport us roundtrip for $60.24 for the 3 of us. The journey getting to the train, however, was an entirely different story. If you have a disability and need assistance, note that you must book in advance. I am not entirely sure where/how as I checked on the website and could not find information. However, on the way back my friend did find a wheelchair (she had to give them her cell phone to ensure we'd return it). We got the phone back no issues. But to book trains throughout Italy I would suggest Trainline was really easy to use and navigate.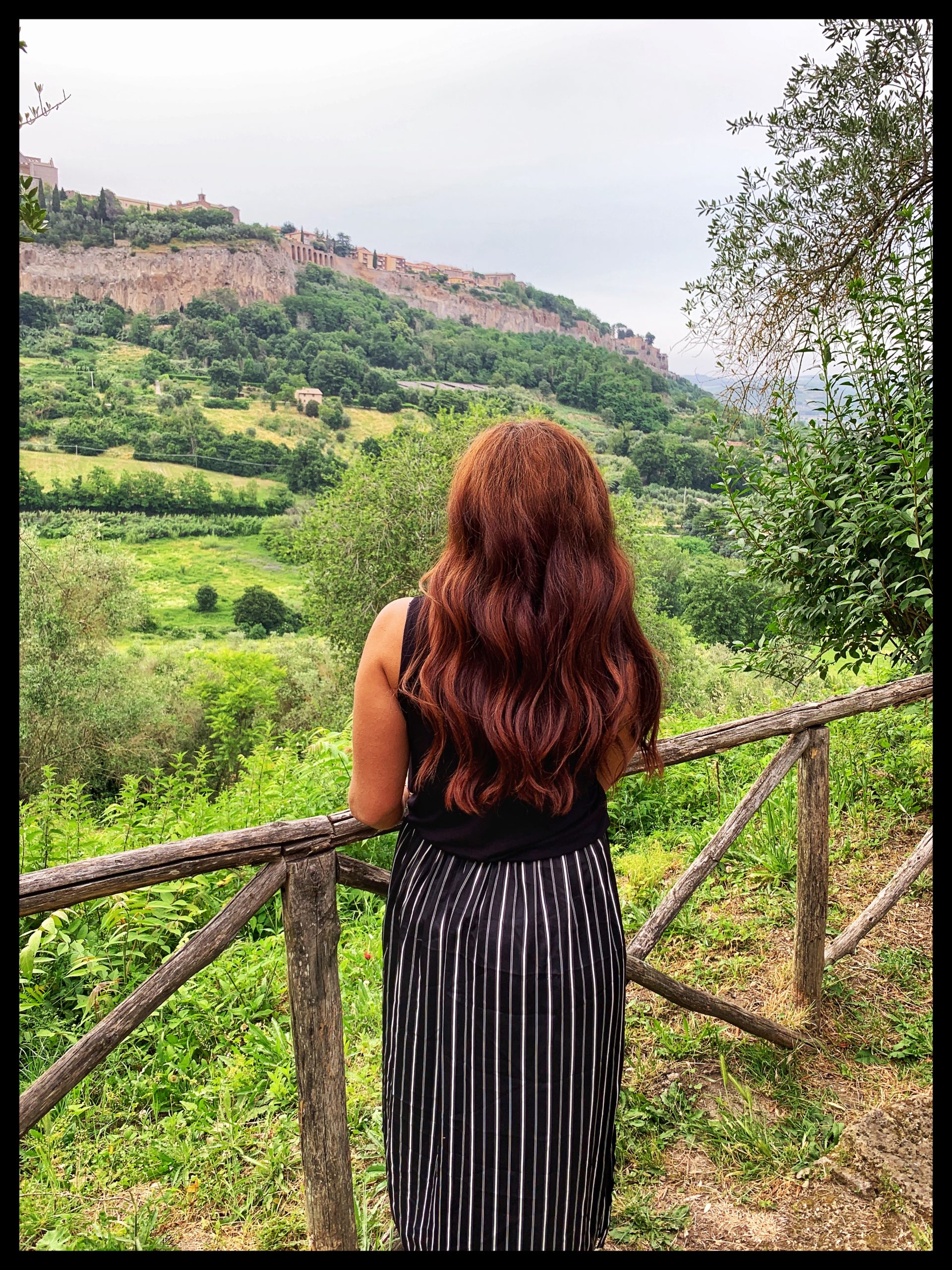 Final thoughts
Just because something changes your course in life, it doesn't mean you have to stop living! Take in the beauty of it all and do something with it. Plan a trip with your friends! Keep your mind off of the negative and it will turn into something amazing. This trip was absolutely incredible and I will forever cherish the time spent with friends. Being able to attend a wedding in Italy was an experience I will never forget. Even when you have some last-minute travel, you can still make it 'cheap' without compromising value.
---
Capital One Venture Credit Card
Earn 75,000 welcome miles once you spend $4,000 on purchases within the first 3 months from account opening. This is equal to $750 in travel.
Basic Thoughts: We love these Venture Miles as they are incredibly easy to use and redeem. You also always earn an unlimited 2x miles on every purchase, every day.
Learn More Here.
---
Costs per person
Flights: $610.13 (after including luggage)
Hotels: $279.40
Train: 20.08
Total: $909.61 per person
Using the Capital One Venture Rewards Credit Card though, it brings the cost down to $409.61 per person! This was just off of ONE credit card (per person). So if you want to dip your toes in the travel hacking waters, I'd say the Capital One Venture Card is a great start. It is easy to use the points and you can essentially redeem any travel purchases!
New to Credit Card Rewards Points? Check out the BASICS Below!