So you've jumped head first into the Basic Travel World and opened up one of our Top Credit Cards. Now, the only thing standing in your way of a lazy beach chair on a remote island is hitting the Minimum Spend necessary to be credited those award points. First and foremost, it's always a great idea to notate in your Basic Travel Log what the terms and conditions are for the card that you've just opened. This means keeping track of the date the card was opened, the minimum amount of money you have to spend to receive the sign-up bonus, the amount of the sign up bonus, as well as the date you have to meet the spend. Trust us from experience, great record keeping will save you from a lot of headaches when you are opening multiple cards and need to ensure that you meet the spend on all of them.
What is a Minimum Spend?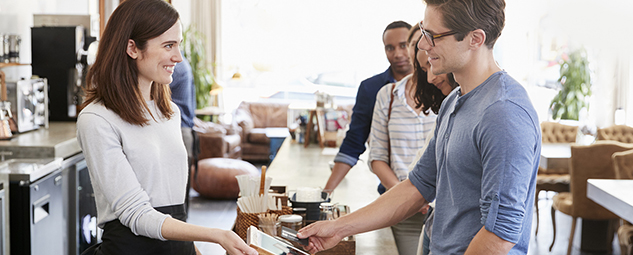 Once you open a new Credit Card, often you are presented with a 'Welcome Offer.'
The terms in the welcome offer could say something like 80,000 points for $3,000 spend in 3 months.
If you opened the card on January 1, then look at your calendar and set an alarm for the 60 days from that date! For this example, the date would be March 1. You would then have until March 31st to meet that $3,000 threshold. This way will ensure you have enough time to meet that minimum spend.
What Strategies Can I Use to Hit My Minimum Spend?
Most credit cards have an average range of spending $1,000 to $5,000 in the first 3 months. If you've followed our strategies and converted all of your spending to your new credit card and find yourself still coming up short then one of the following strategies may help you reach that magic number
Daily Spending
One true and tested way to put a dent into that Minimum spend is to pay your bills using your new Credit card. This includes Cable, Internet, Gas, Electric, Spotify, Pandora, Netflix, Hulu and so on and so forth.
Food
From frozen pizzas to baby spinach, all of those Grocery Items can help support your travel habits. Don't forget that Dining Out also counts! You can charge any meals that you eat while on the go, whether it's your morning coffee, the burrito at Chipotle, or a fancy dinner out on the town.
Gym Memberships
Special shout out to those Basic Travelers that sign up for a Gym Membership in order to get back in shape for all of those summer vacations they are planning on taking with their Basic Travel Points!
Commuting
Whether you take the train in, utilize ride-sharing like Uber & Lyft, or drive a car there are bound to be expenses related to you getting to and from your job. Train tickets, Ridesharing Fees, and Gas/Car Maintenance can be paid with your credit card to help meet that minimum spend!
Gifts
Any Birthdays, Anniversaries, Graduations, Retirements, Christmas, Hanukkah, Kwanzaa, Weddings, Festivus (for the rest of us) and "Just Because" gifts can easily be purchased using your new credit card!
Cash Apps/Online Pay
Using Amazon Pay, PayPal, Facebook Cash, Venmo, Google Pay and many other payment programs to pay friends or family. Be on the lookout for various fees when using these Services! For example, Venmo has a 3% fee when sending money and PayPal has a 2.9% fee plus $0.30 for each transaction.
Plastiq
What do you do when you encounter a monthly bill, like a Student Loan that does not accept credit cards for payment? One Word: Plastiq– you can use Plastiq to pay with your credit card for things like State, Local, and Federal Taxes, Rent or Mortgage, College Tuition, and many other entities. Check out their website for a full list of potential payment opportunities (and use our referral code 626101 to get $500 Fee Free Dollars!) For Example, let's say an offer is to earn $500 after spending $3,000. You have a $3,000 bill that you pay using Platiq. With a 2.5% Fee ($75) that is a positive gain of $425!
***It's important to note that Plastiq does come with a 2.5% Fee. This is typically only used to meet the minimum spend and not for continuous use as it could negate the rewards amounts*
Unexpected Expenses
After a long day of work, you come home to find a puddle of water on your floor and notice a leak coming down from your ceiling. The average cost of a new roof is $9,000! Covering the cost with a CC could result in multiple redemptions from something that you have to pay for anyway! The same goes for any other home remodeling, new appliances, and supplies needed to get the job done.
Authorized User (AU)
to your credit card. It should go without saying but only do this with someone you trust. This is an easy way to "double up" on normal expenses. Keep in mind, you are still responsible for all purchases that come from your AU.
Final Thoughts
Remember to NOT spend beyond your means! If you catch yourself channeling your inner Black Friday voice and begin purchasing random things that you can't pay for then the interest that you will be charged will certainly negate all of the benefits of award travel. Your new credit card bonus is as only as good as the value you put into it. Credit Card Interest = Devalued Bonus
---
Capital One Venture Credit Card
Earn 75,000 welcome miles once you spend $4,000 on purchases within the first 3 months from account opening. This is equal to $750 in travel.
Basic Thoughts: We love these Venture Miles as they are incredibly easy to use and redeem. You also always earn an unlimited 2x miles on every purchase, every day.
Learn More Here.
---
Basic Breakdown
By using 1 or more of these options above you should be able to meet that Minimum Spend without actually spending money any differently than you normally do. Hopefully, this article was able to provide some inspiration and motivation for opening a Credit Card that has a higher Spend requirement. Be sure to check out our points and miles cards by clicking on our banner below What do you think about these strategies, Basic Travelers? Did we leave one of the list? I'd love to hear from you down in the comments or over in the 4,900+ Member Basic Travel Facebook Group!
More Basic Reading