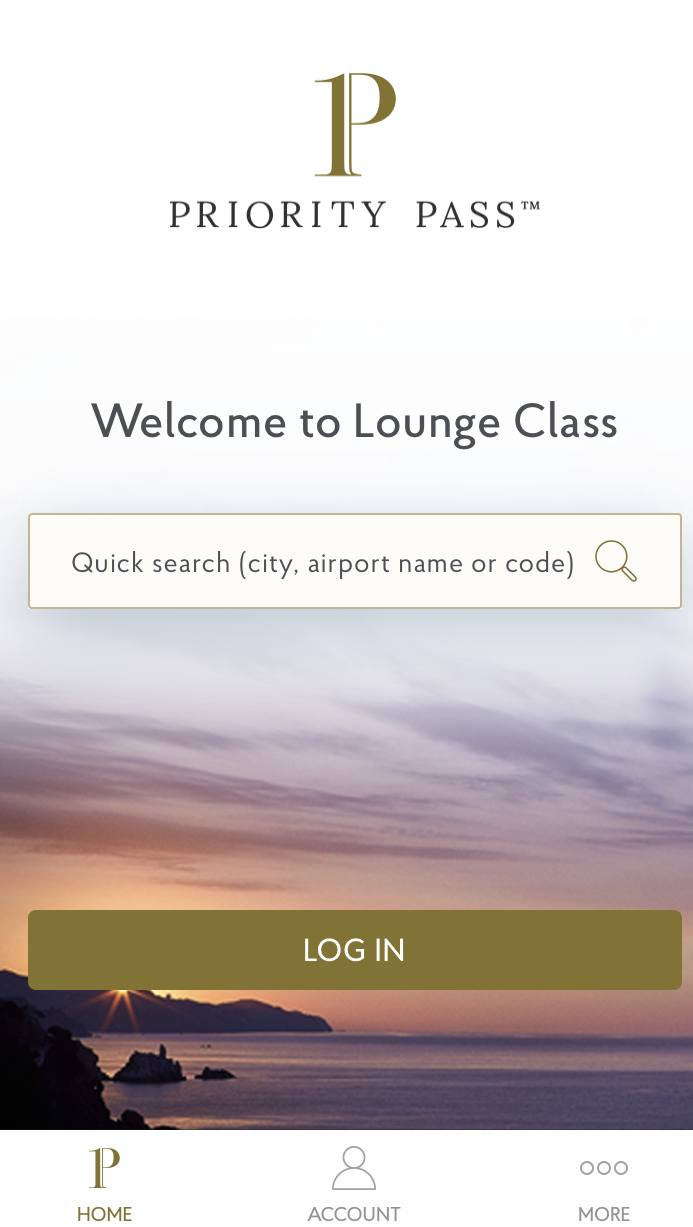 One lesser-known aspect of maximizing award travel is airport lounges. These are arguably some of the best perks that give us little tidbits of food and entertainment while traveling! Arriving at 7:55 am, on a 2 and 1/2 hour layover at Orlando International Airport, I quickly pulled out my trusty Priority Pass App to see what opportunities there were to get a good breakfast for free.
Luckily there was one close that didn't require exiting one terminal and re-entering security, which is sometimes the case when attempting to visit a lounge. Our departing flight to Jamaica was through Southwest so we had to exit onto the tram back to security and take another tram to get to gates 70-99. Once we got off the tram, It's a quick right and directly next to gate 91 is the entrance to "The Club". The whole process only took about 15 minutes! Given we had been traveling since 3 am and hadn't eaten or drank anything yet we were in a slight rush to get there in order to subside any sort of future bouts of hanger!
We were not disappointed, up one level (accessible by stairs or elevator) was the check-in desk. Already having my priority pass card in hand, the attendant had us registered and on our way to lounge heaven in no time! We stepped into one of our favorite lounges we've seen so far. The place was immaculate and quiet. There was a full bar, huge food area, tons of seating, as well as other little nooks for seating. There was also a separate area for kids' activities!
Of course, our first task at hand was to eat! We found the pancake maker, which pops them out in a minute by the push of a button! Next, they had an entire yogurt/fruit bar, which the fruit looked amazing and was all fresh cut and healthy! They also had an awesome barista maker. tons of grab & go snacks (including fresh pastries & bagels), as well as containers filled with goodies- like Jelly Beans! I can say that neither of us caught the hanger bug, which of course had the potential to derail the whole trip lol.
They even had a kids entertainment area with games and toys for the little ones! There were also multiple seating options in the lounge. They ranged from this 'bar table', to regular seating, to comfortable chairs to lounge in!
Basic Travel Couple definitely recommends this lounge. We were able to get access to this lounge and many others through the priority pass card, a perk of having the Chase Sapphire Reserve credit card. Have you visited this lounge before?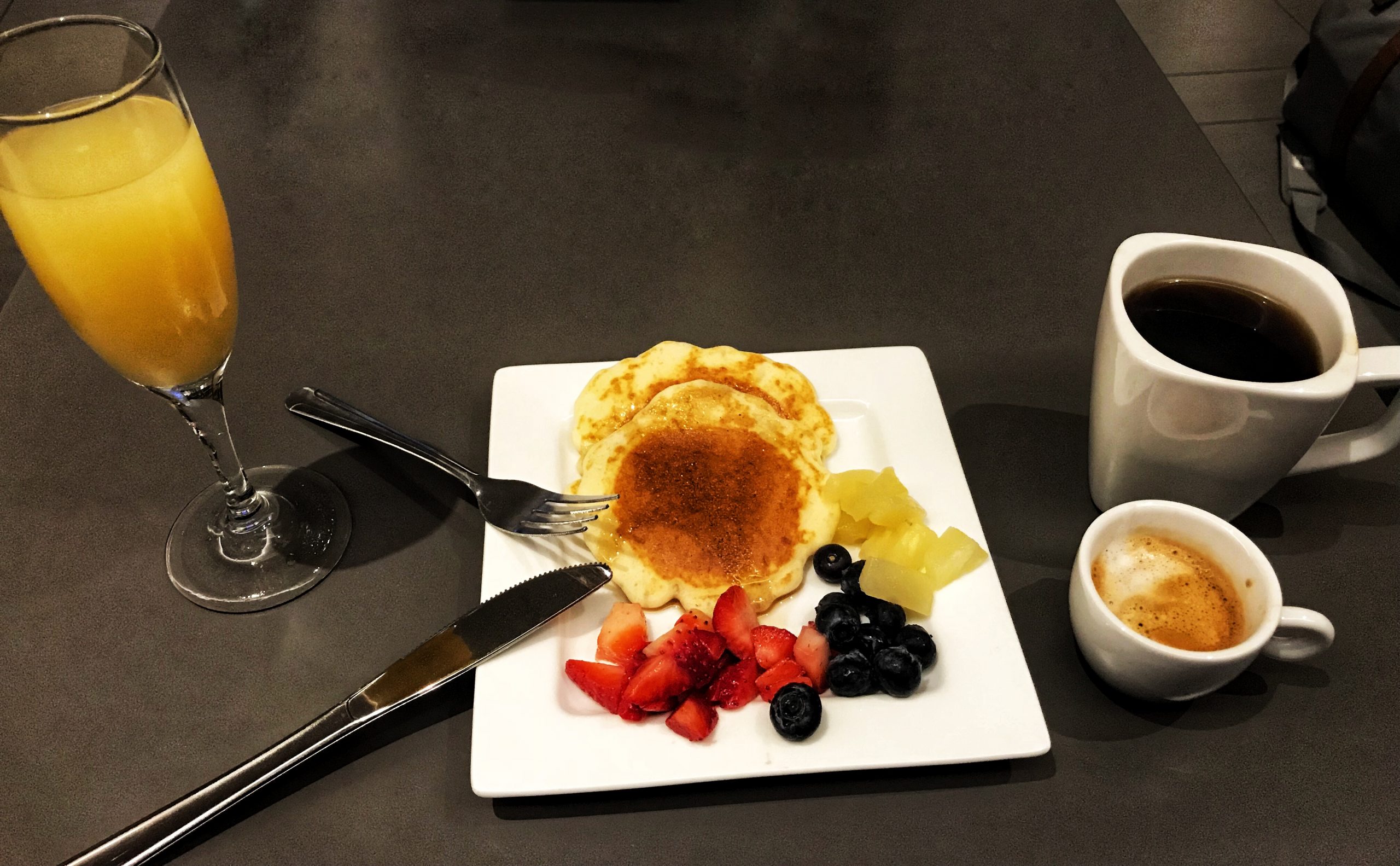 Let us know your thoughts in the comments below!!